Featured
Saudi Arab
Saudi Arabia holds Israel responsible for al-Aqsa Mosque storming by extremists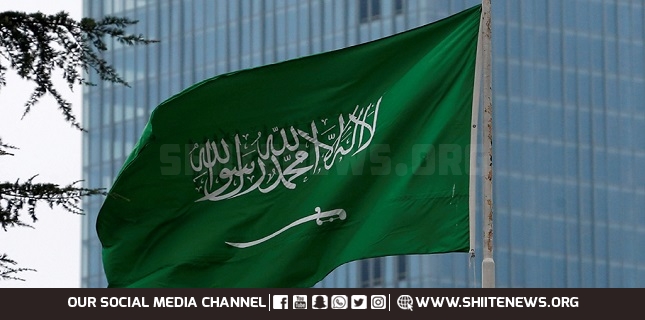 Saudi Arabia has condemned another act of incursion by Israeli extremists against the holy site of al-Aqsa Mosque in the occupied Palestinian city of al-Quds, holding the regime in Tel Aviv directly responsible for repercussions of such provocations.
In a statement issued on Monday, the Saudi Foreign Ministry said the storming of al-Aqsa Mosque a day earlier by a group of Israeli extremists, which took place under the protection of the Israeli forces, constituted "a provocation to the feelings of Muslims around the world."
"The Ministry of Foreign Affairs holds the Israeli occupation forces fully responsible for the repercussions of these continued violations," said the statement.
It also called on the international community to assume its responsibilities to prevent any escalation of the Israeli occupation in the Palestine territories.
The statement came a day after scores of Israeli settlers entered the compounds of al-Aqsa Mosque, as part of what experts believe is a plan to frequent the site to eventually turn parts or all of it into a Jewish temple.
Israeli occupation troops also restricted the access of Muslim worshipers to the sacred site, preventing the entry of Palestinian citizens.
Also on Sunday, Israeli forces brutally assaulted Muslim worshipers at one of the main entrances to the al-Aqsa Mosque compound.
Citing local sources, WAFA news agency reported that the occupation soldiers beat up three worshipers, including an elderly man and an elderly woman, near Bab as-Silsila (the Chain Gate) on Sunday morning.
The violence came after the trio protested peacefully against an Israeli settler, who blew a horn at the entrance to al-Aqsa Mosque, the report added.
The presence of Zionist extremists in the al-Aqsa Mosque compound, which has happened regularly in recent months, contravenes beliefs of Muslims who view the site as a purely Muslim place where only Muslims can hold prayers and religious rituals.
Saudi Arabia's condemnation of the Monday storming of al-Aqsa Mosque comes amid efforts by the Israeli regime to normalize its political ties with Riyadh.
Israel has opened embassies in some Muslim countries over the past year despite boiling popular anger against the regime that exists in those countries.