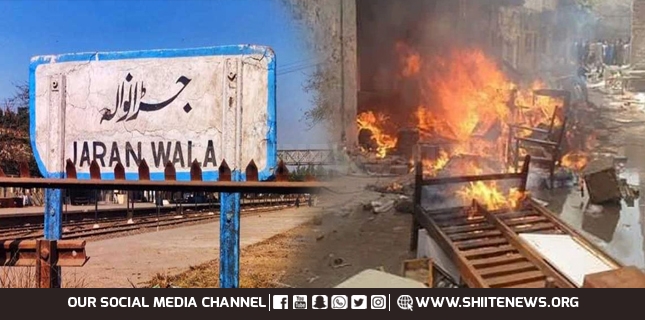 Shiite News: A 2-day judicial remand of the accused who attacked the Christian population and spread religious hatred by attacking the innocent Christian population in the name of blaspheming the Holy Quran in Jaranwala, all the brutal accused were handed over to the police.
The arrested suspects of the Jaranwala incident were handed over to the police on 2-day remand by the court.
The investigating officers had requested the remand of 128 accused for 14 days, the police have arrested more than 150 people involved in the arson and encirclement.
It should be noted that 5 cases have been registered against 26 named and more than 1400 unknown persons in Jaranwala police station.
The cases include terrorism, attempted murder, vandalism, arson, resisting the police, damage to government and private property.