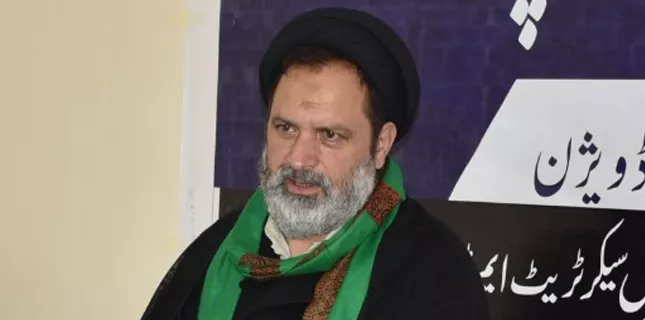 Shiite News: Lands from the river to the mountain in Gilgit-Baltistan are the property of the people. All land in GB is devolved with no share of government or any other entity.
These views were expressed by MWM Gilgit-Baltistan President Syed Ali Rizvi in a meeting called regarding the Land Reforms Commission.
He further said that the problem is getting worse due to the negligence of the administration. All land in GB is publicly owned.
The government should declare public lands as public property. All land in GB is owned by the public. There are public reservations on the current Land Reforms Bill which it is the responsibility of the government to address.
All the allotments made in Baltistan since 1947 till now without public will should be cancelled. Recently, five hundred kanals of land has been secretly allotted to an organization in Chomak Thang, which is a robbery on public rights.
After the ban on sale and purchase of land by the government, some black sheep in the finance department have started transfers on old dates, Commissioner Baltistan and Deputy Commissioner should take notice and take action against the employees involved this heinous crime.