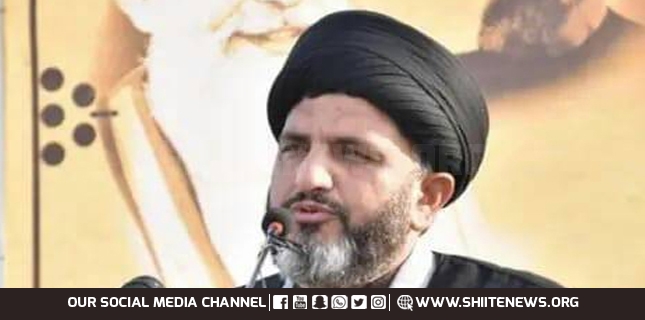 Shiite News: President Majlis Wahdat Muslimeen Azad Jammu and Kashmir Allama Dr. Syed Yasir Abbas Sabzwari strongly condemned the blast in Peshawar Police Line Mosque and said that these terrorists are enemies of humanity, they are not related to any religion or creed, they are savage beasts.
Terrorists involved in inhumane acts, who shed the blood of innocent people, such brutal human beings do not deserve any concession.
Allama Dr. Syed Yasir Abbas Sabzwari further said that the plan to grind the people of Pakistan in the mill of inflation has now been started, now the government needs to think seriously about the Criminal Amendment Bill.
Do not open the way for such beastly people by passing this bill. This is a group that destroys peace.
He said that the enemy wants to make Pakistan weak in every way and for this purpose the enemy is using different methods, sometimes political instability, sometimes economic reasons and sometimes unrest, so it is the need of the hour that all the Pakistani nation should unite and make Pakistan strong.
The enemy will have to be thwarted, otherwise sometimes an explosion in the mosque, sometimes an explosion in the market, these enemy elements will make every place unsafe.