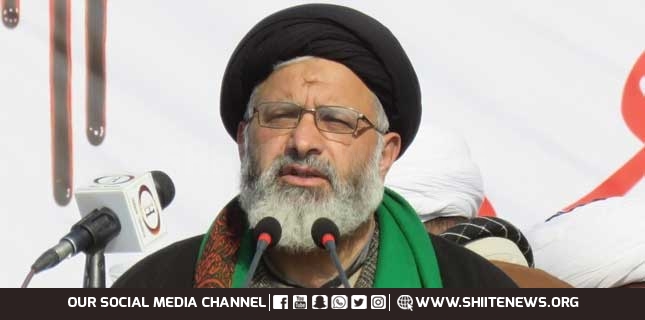 Shiite News: Majlis Wahdat Muslimin Gilgit-Baltistan President Syed Ali Rizvi has said that the government should restore the state subject rule in Gilgit-Baltistan.
The people should avoid selling lands to foreigners, the representatives who do not take pain for peoples and who work day and night to solve the problems should be differentiated.
Addressing the protest rally at the Skardu Yadgar-e-Shohada, the Provincial President MWM said that some representatives have been trying to solve the problems since the beginning, we pay tribute to all the representatives who are making efforts.
The decision of Ghulam Hussain Athar, President of Anjuman Tajran, will be final, he will do what he says.
It is hoped that the sincere representatives will solve the problems and come among the people, then we will pay tribute.
We should distinguish between those who do not work and those who work. He said that unnecessary increase in electricity bills is unacceptable, WAPDA people should order their house.