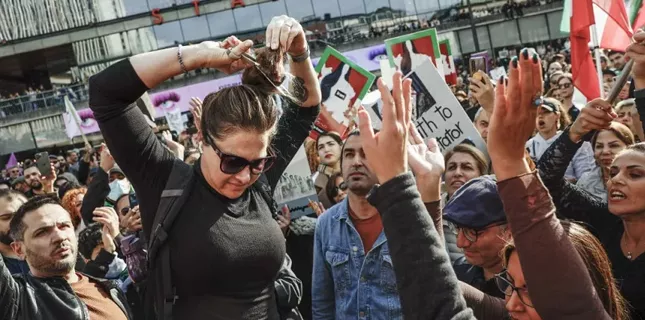 Shiite News: A top Iranian security official has revealed that some Western countries sponsoring the recent riots in Iran have put forward four conditions while offering to stop supporting the unrest.
A security official told Al-Alam News Network on condition of anonymity that the first condition set by the states instigating the riots in Iran is that Iran unconditionally inject large quantities of crude oil and natural gas into the world market.
(After the Russia-Ukraine war, there is a severe crisis of gas and oil in the world market due to Western countries' sanctions on Moscow. In this context, Western countries want Iranian oil and gas to end the global crisis, oil and the gas crisis is having the biggest impact on Europe).
According to the security official, the second condition has emerged is that Iran fully recognizes the demands of the United States along with Britain, France and Germany for the restoration of the JCPOA between Iran and world powers in 2015.
The Iranian security official also pointed to a reconciliation with Saudi Arabia and an end to differences with the Riyadh government on regional issues as the third condition Western states have placed behind inciting anti-Iran riots.
The fourth condition calls for Iran to sever all diplomatic, economic and trade relations with Moscow and not to cooperate with Russia in any way.