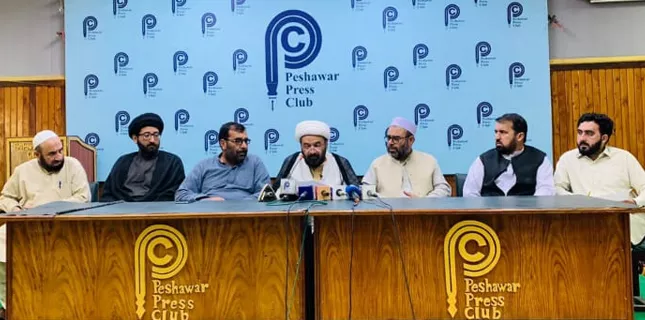 Shiite News: Provincial President Majlis Wahdat Muslim Khyber Pakhtunkhwa Allama Jahanzeb Ali Jafari, Provincial General Secretary Shabbir Hussain Sajdi and others have expressed their deep sorrow and concern while strongly condemning the incident on Pak-Afghan border in Kurram district of Khyber Pakhtunkhwa.
MWM leaders expressed heartfelt sympathy and condolences to the bereaved families on the martyrdom of an army personnel and prayed for the speedy recovery of the injured local people.
Agha Jahanzaib said that the most obvious landmark in the entire 2670 km Durand Line is at the border with Kurram.
In 1846, when the Afghan Amir Dost Muhammad Khan gave Kurram a separate province or province and made one of his favorite sons its governor, the boundaries of this province were defined as Arbaa.
In this region, even beyond the official border, the borders of the nations are known.
In the Second Anglo-Afghan War in 1878, the British liberated Kurram from Afghanistan under the Treaty of Gandamak along with its historical boundaries of Arbaa.
He said that if the Durand Line, the internationally recognized border, started in 1893, then the boundaries of Karam, especially in Kharlachi and Maidan area, would have been clearly marked.
The burnt cantonment near Kharlachi and Lakha Tiga in Maidan became historical landmarks.
In the meantime, it came to light that the dam of the river that irrigates the lands of Kharlachi came within the Afghan borders, so there was an exchange of letters between the Viceroy of India and Amir Abdul Rahman to solve this problem, the record of which is in the official documents.
Under this, the Afghan Amir gave a guarantee that the dam of the river would not be obstructed. Once again in 1919, after the third Anglo-Afghan war, this border was recognized from Amir Amanullah Khan.
He also said that during the recent controversial and senseless border fencing, it was inappropriate for the Pakistani authorities to erect the fence by ignoring the clear marking of the Durand Line and ignoring the protests of the local tribes in this regard.
The local tribes are now forced to take action against the encroachment of the bloodthirsty Taliban imposed on Afghanistan, which was actually the duty of the Pakistani army.
We expect the same from the army and administrative authorities who are in charge of national security and border guards, if they are really the guardians of the borders.