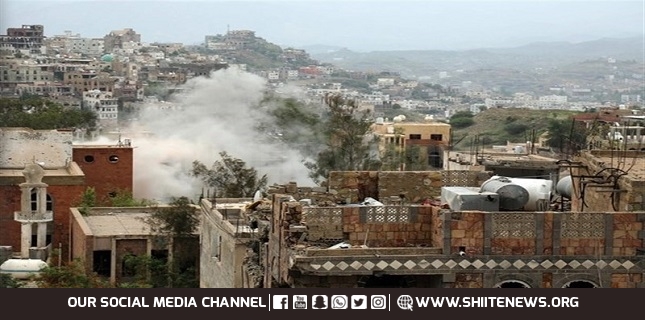 A Yemeni girl was killed and four others were wounded in the attack of the aggressor Saudi coalition on Al-Hudaydah province in the west of Yemen.
According to Al-Masirah, the aggressors of the Saudi coalition targeted residential areas in the north of Hais city in Al-Hudaydah province on Saturday night, in which a Yemeni girl was martyred and four others were injured.
This crime by Saudi mercenaries is a continuance of the crimes of the Saudi coalition against Yemeni citizens, which is happening in different provinces of this country amid the silence of the international community.
Human rights organizations announced on Saturday that 3 thousand 860 Yemeni children have been killed and another 4 thousand 256 children have been injured since the start of the Saudi-American coalition's war on Yemen.
According to the report of this human rights organization, about 6,000 Yemeni civilians have been disabled due to the attacks of the Saudi coalition, of which 5,559 are children.
With the support of the United States, the United Arab Emirates and several other countries, Saudi Arabia has carried out military aggression against Yemen since March 2015 and encircled the country by land, sea and air.
Saudi Arabia's military aggression has also destroyed more than 85% of Yemen's infrastructure, and the country has faced a severe shortage of food and medicine.