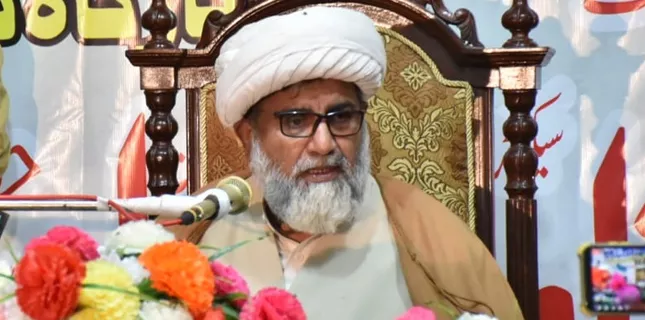 Shiite News: Imported rulers surrendered the fate of 220 million people to the International Monetary Fund, said Chairman Majlis Wehdatul Muslimeen, Allama Raja Nasir Abbas Jafari on Friday.
He said that the imposed PML(N) government has put the country into a troublesome situation by enslaving it to IMF.
"The lives of the people of Pakistan will now be controlled by the IMF which will decide inflation, tariffs, interest rates and everything that defines the everyday life of a hardworking Pakistani" maintained Nasir Abbas.
He said no nation can flourish on loans, the vision and clear roadmap only way forward for the development of the country.
Our rulers have no wisdom to tackle the dwindling economy of the country and give relief to the downtrodden segment of the society.
The country is on the verge of collapse, and imported rulers' only agenda is to appease their masters. The public demanded to decrease the POL prices so the inflation can be controlled.