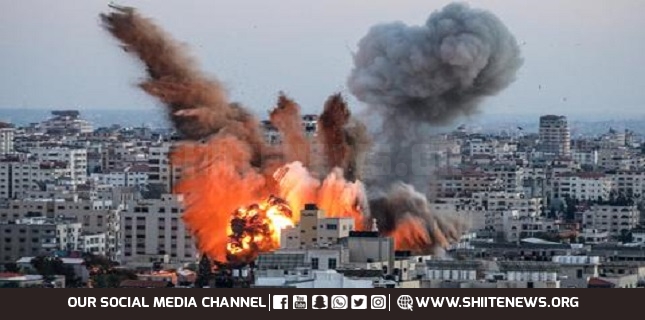 A year ago Israeli regime forces bombed hundreds of building in the Gaza Strip during the 11-day war also known as the Sword of al-Quds Battle. The wanton Israeli attacks claimed the lives of over 260 Palestinians including scores of children and women.
The Gaza-based resistance groups mainly Hamas, the Islamic Jihad and the Popular Resistance Committees also fired some 4,000 rockets towards the Israeli-occupied territories during the 11-day war. The Sword of al-Quds battle began when Hamas's Izzidin al-Qassam Brigades attacked the Israeli regime in retaliation to Israeli attacks on Palestinians in al-Quds's Sheikh Jarrah neighborhood.
Overwhelmed by the significantly developed military capabilities of Palestinian resistance factions, the Israeli regime was forced to announce a unilateral ceasefire. That 11-day war saw the heaviest fighting between Gaza resistance factions and Israeli regime forces since 2014.
Over the past decade Palestinian resistance factions in Gaza have been boosting their production capacity for homemade rockets and drones. During the May war, Israel's Iron Dome also proved to be a failure. The multi-million dollar high-tech missile system was unable to protect the Israeli regime.
The Israeli regime has waged four wars on the Gaza Strip since 2007 under the watchful eye of the international community. Experts believe in any future war, the Israeli regime will be dealt a heavy blow by Palestinian resistance groups in the Gaza Strip.