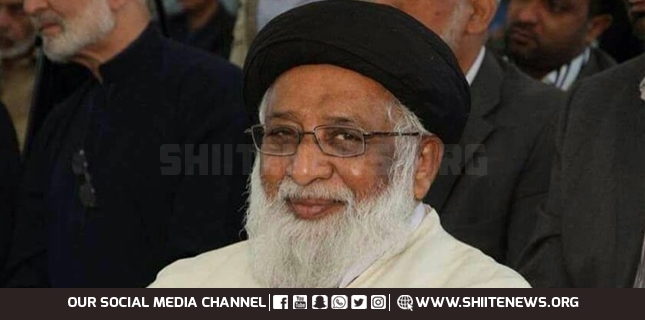 Shiite News: The President of Wifaq Al Madaris Al Shia Pakistan, Allama Hafiz Riaz Hussain Najafi has ruled out any concept of dowry or valima in Islam during the wedding ceremony of the daughters. He said that the entire dowry should be purchased by the Haq Maher paid the Groom.
He added that the Holy Prophet Muhammad PBUH neither afforded any hospitality of the guests nor spent a single penny for dowry at the occasion of the wedding of her beloved daughter Syeda Fatima Zehra (Salamullah Aliaha).
During his Juma Sermon at Jama Masjid Ali, Jamiatul Muntazir, Lahore, he expressed regret on the moral decline of the society as in the Islamic Republic Pakistan legislation is being considered to expel the parents out from the home. He said that such legislation in the western world is reasonable as they have neither any family law nor good religious brought up system which leads to break up in relations.
He further said that Islam teaches us respect, love and, sympathy. We are abiding by Islamic laws which urge us to spend money for needy parents, and it is also causes blessing in our livelihoods.