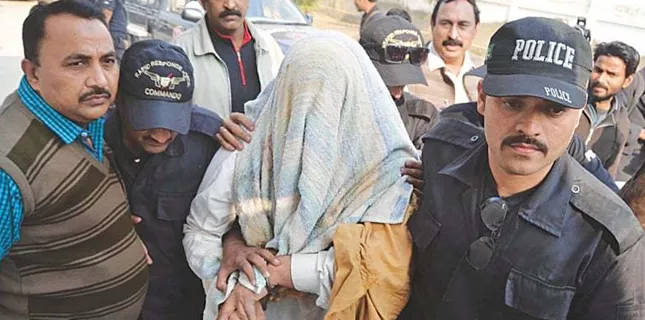 Shiite News: Despite being all denials of the State about ISIS presence in Pakistan, an arrested Daesh terrorist revealed the fact that a training camp of his group is being operated in "Pari Jal", district Bolan, Baluchistan, where terrorist cadre is trained for using weapons.
According to details, CTD arrested a terrorist Abdul Ghani alias Abu Mansoor from Northern Bye-Pass, Karachi, and claimed him a notorious terrorist of the ISIS network in Pakistan.
During the investigation, Abdul Ghani disclosed that he had been from "Pari Jal" training camp for 14 days, in which he learned to use Pistol and Kalashankof by his Senior named Amir. He also saw Anti-Aircraft Guns in that camp.
After such information, law enforcement agencies have started further investigation in said direction.