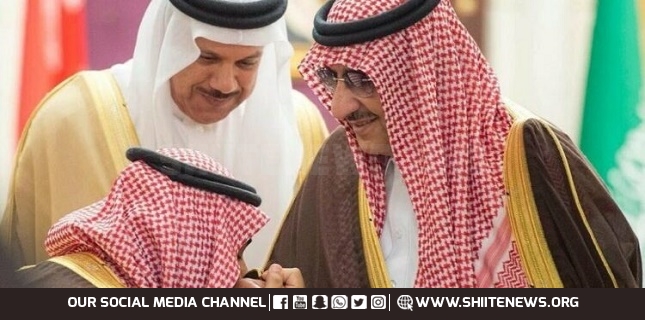 The New York Times reported on the deplorable human rights situation in Saudi Arabia and the dire condition of former crown prince Mohammed bin Nayef under house arrest.
These days, human rights violations and illegal detentions are among the most ordinary happenings in Saudi Arabia.
According to the Times, Prince Mohammed is one of the most divisive rulers in Saudi history. His rise has led to disastrous military intervention in Yemen and a disregard for human rights, including the killing of the Saudi journalist Jamal Khashoggi by Saudi agents inside the Saudi Consulate in Istanbul in 2018.
The detentions of figures like former crown prince Mohammed bin Nayef and Princess Basmah have fueled many criticisms.
Several prominent people, including two sons of the previous monarch, King Abdullah, remain in detention, and the most notable is Mohammed bin Nayef, a former interior minister whom Prince Mohammed ousted as crown prince in 2017 to claim the title for himself.
"After his removal, Mohammed bin Nayef was put under house arrest until March 2020, when he was arrested and detained. According to two people briefed on his situation, Bin Nayef was held in solitary confinement, deprived of sleep, and suspended upside down by his ankles, who spoke on the condition of anonymity because of the sensitivity of the issue.
He appears to have sustained lasting damage to his ankles from his treatment in detention and cannot walk without a cane. The Times reported that the government has not filed formal charges against him or explained why he is detained," the Times reported.
In the case of Princess Basmah bint Saud, she was jailed nearly three years ago after publicly questioning government policy and was released with her daughter, Ms. al-Sharif, last week. Once again, the Saudi government has not said why it detained or freed her.