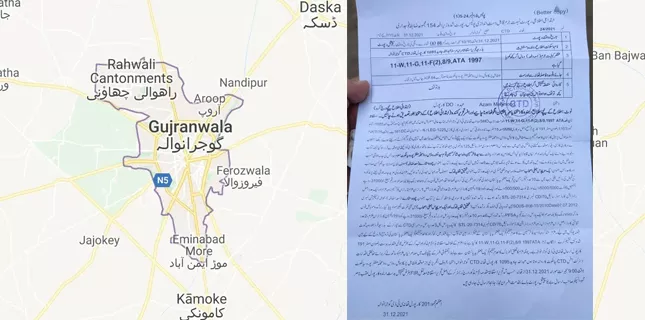 Shiite News: Punjab Police to please Saudi Funded banned Takfiri organizations like Sipah e Sahaba and LJ arrested Syed Fakhir Hussain on keeping some books about the dispute of Fidak under Anti-Terrorist Act.
According to details, Gujjaranwala Police booked Syed Fakhir Hussain S/o Syed Shakir R/o Rodis Road, Mohallah Muzzafarpura, Sialkot Hussain under 8/9 ATA 1997, G-11, F(2)-11, W-11 on fake allegation of distributing blasphemous literature.
Police claimed to recover mobile phone, 31 Thousand Rupees Cash, Stickers of banned Tahreek Jafferia, books Choda Sitare, Tahqueeque Qazia Fiddak, and 150 Jali Ashab as per notification No. so(is-111)6-15/2010 dated 07-07-2012.