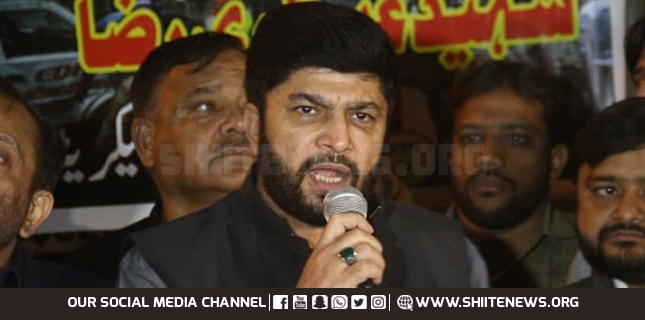 Shiite News: The Secretary Political MWM Sindh, Syed Ali Hussain Naqvi busted out on a recent mini-budget by the federal government. He said that the poor nation has already been facing torrential inflation, the ruler came up with another mini-budget with 43 billion taxes. 300 percent rise in medicines price and then new taxes are injustice. Tax on red chili is tantamount to pouring spices on the wounds of the devastating public.
He added that cruel rulers are snatching every facility from the nation, people found solar systems or electricity now said system is also taxed by the State. Tax on the import of seeds will destroy the farmers who are already facing the worst economic crises at moment.
He further said that tax imposition on bread which is the food of innocent children is shameful. Similarly, the logic behind levying income tax on Mobile Phones is incomprehensible.
He urged the Government to admit the failure of its economic policy rather than manipulate the statistical facts as the inflation rate in the country has crossed 19 percent.