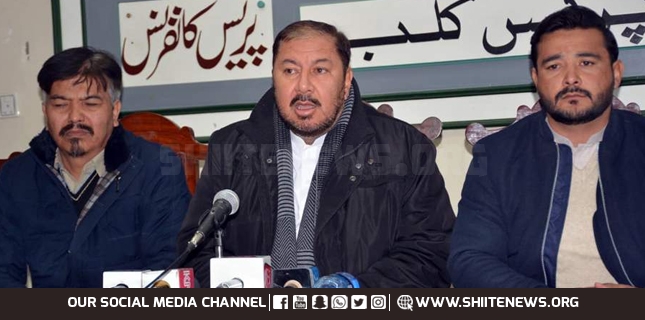 Shiite News: The leader of MWM Pakistan and former Law Minister of Baluchistan Agha Raza said that the Gang involved in kidnapping of girls and obscene videos making should be punished hard. He expressed such views during a press conference held in Quetta.
He said that we are here, not to represent any ethnic group, sect, religion or nation but raise voice over a humanitarian, Shria, Social and Judicial issue. This is an issue of dignified, sensible and justice loving civil society. We have to save our society from such beast in human guise that neither care for their own respect nor for others.
He asked that where the Country's Cybercrime Cell was at the time when shameful videos full of brutality were viral from same ID numbers of time. Said video consist of violence, illegal detention of girls, abusive language and blasphemies and inhuman activities. The accused challenged not only the writ of the State but also our religious, cultural and social norm.
He demanded the State, Judiciary and Law Enforcement Agencies to punish hard to the culprits to save our save of upcoming generations from such evils.