Yemen
Bullets are not the only risk to life in Yemen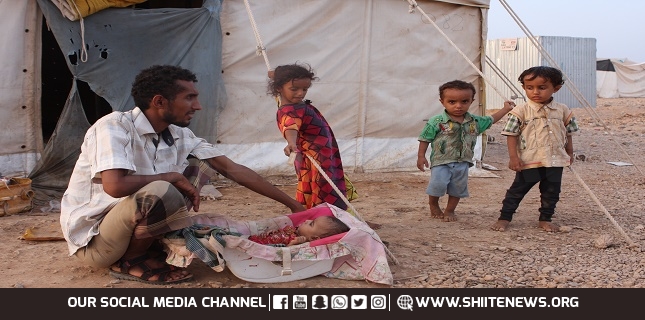 The humanitarian situation in Yemen is dire and the end is nigh for the Yemenis without more international support, Xinhua news agency reported, quoting UN Under-Secretary-General for Humanitarian Affairs and Emergency Relief Coordinator Mark Lowcock on Monday.
"The relief operation is running out of money. Barring changes, the end is nigh," Lowcock briefed the Security Council on the humanitarian situation in Yemen via video-link from London, picking up the passionate plea of UN Special Envoy to Yemen Martin Griffiths for the international community to act now, to save countless Yemeni lives.
But "bullets are not the only risk to life and limb," he warned, citing that so far this year, 200,000 suspected cases of deadly cholera had been reported, almost three times the same period last year.
"We see the consequences of the destruction of the health system elsewhere too. More than 3,300 cases of diphtheria have been reported since 2018 – the first outbreak in Yemen since 1982. Earlier this year, new measles cases surged to nearly twice the levels reported at the same time in 2018."
"Looming over everything, the risk of famine continues," he warned, saying that the World Food Programme was upping the reach of support for the world's largest aid operation.
Access to the vulnerable remains a key challenge, he said, making clear that grain that could feed 3.7 million hungry Yemenis in Hodeidah's Red Sea Mills, remained trapped due to war.
Money was running out to save lives, he said, with only US$267 million received so far, out of US$2.6 billion pledged.
The World Health Organisation, he said, "projects that 60 per cent of diarrhea treatment centres could close in the coming weeks, and services at 50 per cent of secondary care facilities, could be disrupted."
"We remain keenly aware that a sustainable peace would be the most effective remedy for the humanitarian crisis in Yemen. Without peace, we will simply go on treating the symptoms of this crisis, instead addressing the cause," Lowcock concluded.