Yemen
UN aid coordinator for Yemen resigns in frustration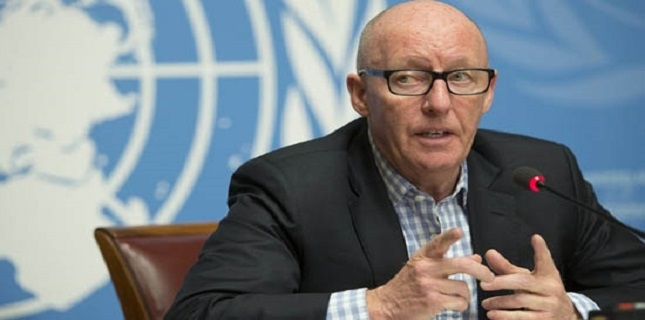 The United Nations humanitarian coordinator for Yemen has announced his resignation, two days after the UN envoy for the war-torn country also said he would step down.
"This is my last day here in Sana'a," Jamie McGoldrick told journalists in the Yemeni capital on Wednesday.
"I leave Yemen with a great deal of mixed emotion… sadness because of the suffering that is taking place, frustration because we haven't been able to do more for the people in this country."
"And at the same time, more and more people have become vulnerable because of this crisis," McGoldrick added.
McGoldrick, who had spent two years in the position, said he would be leaving Yemen for a position in New York.
The United Nations has not announced the appointment of McGoldrick's successor.
The UN on Monday said its envoy for Yemen Ismail Ould Cheikh Ahmed will step down by the end of his term next month after he repeatedly failed in his attempts to broker a diplomatic solution to the conflict in the Arab state. Cheikh Ahmed, a Mauritanian diplomat, was appointed to the position in April 2015.
Multiple rounds of UN-brokered peace talks between Yemen's conflicting sides collapsed amid the Saudi-led coalition's aerial and ground attacks as well as Riyadh's support for the militants loyal to the former government operating on the ground against Houthi fighters and allied forces.
Last week, the UN called for what it refers to as a record $2.96 billion aid for war-ravaged Yemen where Saudi airstrikes, looming famine, and cholera have claimed the lives of thousands of people.
More than 13,600 people have been killed since the onset of the Saudi-led war on Yemen in 2015. Much of the Arabian Peninsula country's infrastructure, including hospitals, schools, and factories, has been reduced to rubble in military strikes.
The Saudi-led war has also triggered a deadly cholera epidemic across Yemen.
According to the World Health Organization's latest count, the cholera outbreak has killed 2,167 people since the end of April and is suspected to have infected more than one million people.