Yemen
Yemen's governing body urges active EU role in conflict resolution efforts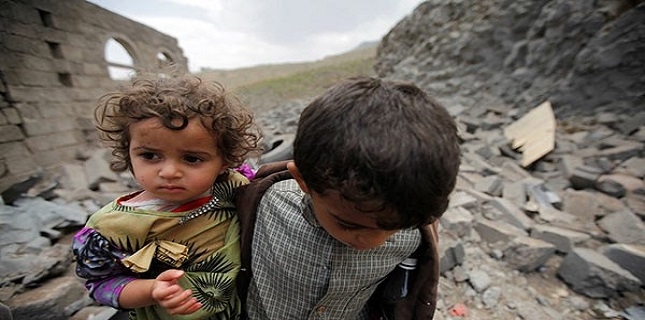 Yemen's Supreme Political Council, which runs state affairs, has voiced its readiness to support any measure aimed at resolving the deadly conflict in the impoverished state, calling on the European Union (EU) to play an active role in the process.
Saleh Ali al-Sammad, the Council's head, made the remarks in a meeting on Tuesday with Antonia Calvo Puerta, the head of the EU delegation to Yemen, the official Saba' Net news agency reported.
Sammad expressed hope that the EU would draw the world's attention to the sufferings of the Yemeni people, citing the bloc's influence on the United Nations' Security Council member states.
The UN should play a positive and constructive role to settle the Yemen crisis regardless of any pressure to do otherwise, he added.
The Yemeni official also urged the EU to make efforts to alleviate the plight of the Yemenis, especially those residing in the country's southern provinces, where the terrorist groups of Daesh and al-Qaeda are active.
Sana'a has also called on the International Committee of the Red Cross to monitor the conditions of the Saudi prisons, where Yemenis are being held, Sammad pointed out.
Puerta, for her part, stressed that the EU pursues a political solution to the Yemen crisis rather than a military one, underlining the need to resume talks between the countries' opposite sides.
She further expressed concern over the humanitarian situation in Yemen.
The EU official also hailed Yemen's Houthi Ansarullah movement and the General People's Congress party for backing the dialogue process.
Saudi Arabia has been leading a brutal military campaign against Yemen for more than two years to eliminate the Houthis and reinstall a Riyadh-friendly former president. The Saudi military campaign, however, has failed to achieve either of the goals.
The protracted war, which has been accompanied by a naval and aerial blockade, has already killed over 12,000 Yemenis, with the US and the UK providing the bulk of weapons used by Saudi forces and giving coordinates for the airstrikes.
The Saudi-led offensive has also taken a heavy toll on Yemen's infrastructure and led to a humanitarian crisis.
Almost 2,000 people have died since the outbreak of a Cholera epidemic in April, according to the latest figures provided by the World Health Organization (WHO).