Yemen
Saudi Arabia announces 48-hour ceasefire in Yemen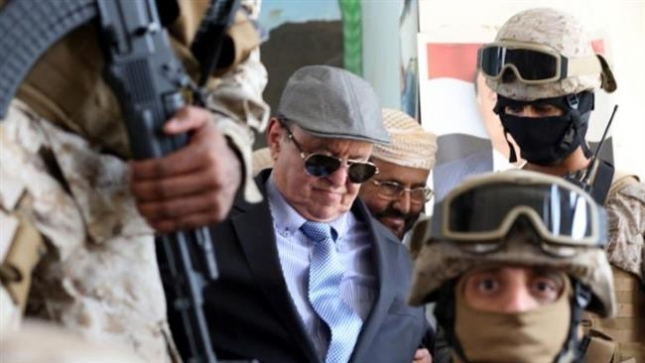 Saudi Arabia has announced a renewable 48-hour ceasefire to begin at noon Saturday in Yemen, the official Saudi Press Agency (SPA) reports.
"It has been decided to begin a 48-hour ceasefire from 12:00 noon in Yemen's timing (0900 GMT) on Saturday," the kingdom said in a statement.
It said the truce will be extended if Yemen's Houthi movement shows commitment to it and if the group allows "humanitarian aid" into areas under siege.
The Saudi naval and air "blockade", however, will remain in place and surveillance jets will continue to fly over Yemen, the statement added.
The announcement followed a request for a ceasefire by Yemen's resigned president Abd Rabbuh Mansour Hadi — himself based in Riyadh — to Saudi King Salman, the statement said.
There was no immediate reaction to the announcement by the Houthi Ansarullah movement which is fighting the Saudis and its allies in Yemen.
The Ansarullah movement expressed its readiness to observe a ceasefire on Wednesday after US Secretary of State John Kerry said Saudi Arabia and the Houthis had agreed to observe a cessation of hostilities.
Saudi military spokesman Ahmed Asiri acknowledged in February that the kingdom was stuck in a "static war" against its southern neighbor.
While the war has proven big business for the US and the UK, it has taken a massive toll on the Saudi kingdom's economy.
The US military provides aerial refueling to Saudi bombers conducting airstrikes on Yemen. Washington has also been providing logistic and surveillance support to the kingdom in the bloody campaign.
The British government has been training Saudi pilots in both the oil-rich kingdom and Britain, The Independent daily revealed in October. London is also one of the biggest arms suppliers to Riyadh, including cluster bombs which have been used in Yemen.
Saudi Arabia has come under international criticism for the sheer size of casualties and destruction which its war has brought on Yemen since March 2015. The war has killed at least 11,400 civilians, according to a recent tally by a Yemeni monitoring group.
In October, the UN Committee on the Rights of the Child said Saudi Arabia was using starvation as a tactic in its war against Yemen through its crippling blockade which the US helps to implement.