Yemen
Yemen's leading parties announce coalition council members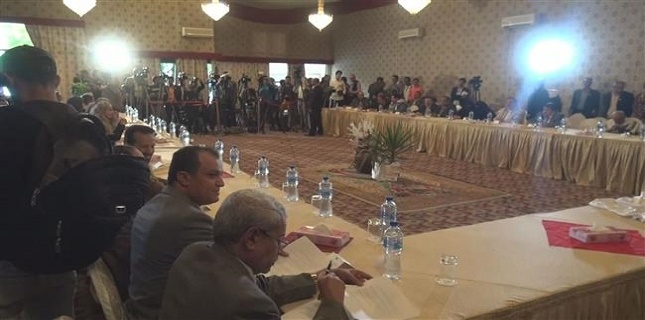 Yemen's Supreme Political Council, a coalition between the Houthi Ansarullah movement and former president Ali Abdullah Saleh's General People's Congress party, has announced its members, Press TV reports.
The 10 member council is equally divided between members of Ansarullah movement and Saleh's party, according to an official list released on Saturday.
"We have chosen the members of the Supreme Political Council, hoping they help the country face the unabated Saudi aggression and to unite the Yemeni people in one front," Supreme Political Council member Hussain Hazieb told a Press TV correspondent in the Yemeni capital Sana'a.
The council, which is tasked with running the country, was initially announced in July, following which Yemeni people staged a mass rally in the capital to voice their support for the coalition.
"This is a historic day, Yemenis have become triumphant against all plots. Today is the day we began enforcing all laws and restoring order in the county," said another council member, Sadiq Abdura'as.
The announcement of the council members comes as UN-backed negotiations between Yemeni warring sides in Kuwait have failed to restore peace in the embattled country.
Yemen peace talks began on April 21 in Kuwait City. The sides had agreed on a ceasefire before the negotiations began, but Houthis say Saudi Arabia has repeatedly violated the truce agreement.
"We expect the national community to recognize the council and start dealing with it as the representative of the Yemenis," said the secretary general of the people congress party, Ama'ar al-Hashidi.
Yemen has been under military strikes by Saudi Arabia since late March 2015. The Saudi war was launched in a bid to undermine the Houthi Ansarullah movement and to reinstate Abd Rabbuh Mansur Hadi, who has resigned as Yemen's president but seeks to forcefully grab power.