Yemen
Al-Qaeda Terrorists Assault Yemen's Southern Province of Shabwah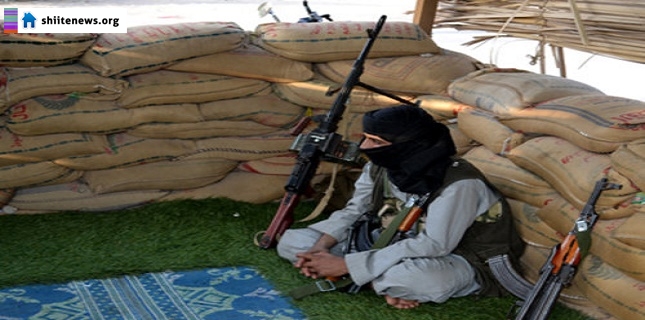 Al-Qaeda terrorists' members have seized control of a town in Yemen's southern province of Shabwah, Arabic-language Yemen Press news website reported.
Al-Qaeda militants seized control of the town of Azan, located 550 kilometers (341 miles) southeast of the capital, Sana'a, on Monday without much resistance from the militiamen loyal to fugitive former Yemeni President Abd Rabbuh Mansur Hadi there, Arabic-language Yemen Press news website reported.
The report added that al-Qaeda terrorists have set up a number of checkpoints across the town, and overrun several government buildings.
The development came on the same day that Saudi military aircraft carried out an aerial strike against a school in the Mustaba district of the northern Yemeni province of Hajjah. There were no immediate reports of casualties and the extent of damage inflicted.
Saudi warplanes also struck al-Mafraq district of Yemen's northern province of al-Jawf, but there were no reports of casualties.
"Yemen has been under military attacks by Saudi Arabia since late March last year. The Saudi military strikes were launched to supposedly undermine the Ansarullah movement and bring Hadi back to power."
Over 8,270 people, among them 2,236 children, have been killed and 16,015 others injured since March 2015. The strikes have also taken a heavy toll on the impoverished country's facilities and infrastructure, destroying many hospitals, schools, and factories.
The Yemen-based al-Qaeda in the Arabian Peninsula (AQAP) has exploited the volatile conditions and the breakdown of security in Yemen since the beginning of the Saudi war to tighten its grip on parts of southeast Yemen.
The Takfiri Daesh terrorist group, too, has gained ground in and around the main southern city of Aden.
Ansarullah fighters, along with allied army units, are fighting the Takfiri militants and countering the Saudi aggression against war-torn Yemen, Presstv reported.