Yemen
Top Saudi, UAE Commanders among 150 Forces Killed in Yemen Tochka Attack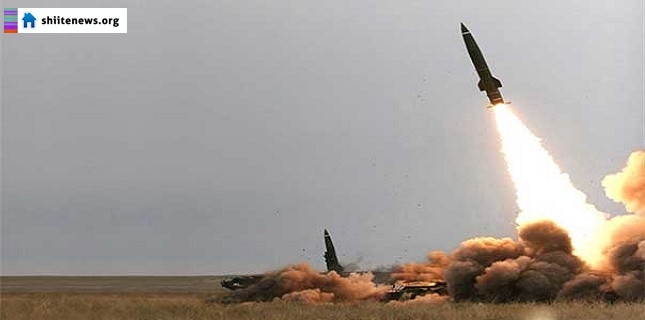 At least 150 Saudi-led troops and mercenaries were killed in ballistic missile attack Saudi military headquarters in the western Bab-el-Mandeb area.
Yemeni sources told al-Manar that the Yemeni army and the popular committees launched late on Sunday a Tochka missile on the headquarters of the aggression command in the southwestern province of Taiz.
A top Saudi commander and an Emirati officer were among the casualties, the Riyadh-led alliance announced in a statement.
Saudi Colonel Abdullah al-Sahyan and Emirati officer Sultan al-Kitbi were killed at dawn on Monday "while they were carrying out their duties in supervising operations to liberate Taiz" province in Yemen's southwest, the official SPA news agency said.
A Yemeni officer told AFP that both officers were killed when rebels fired a rocket at a coastal road in the strategic province, which overlooks the Bab al-Mandeb Strait.
Also among the casualties, were Saudi, Emirati, Morrocan troops, in addition to at least 42 mercenaries hired by the US-based private military contractor, Blackwater, the sources al-Manar.
At least 146 burned bodies arrived in Aden and Omran military camp, the sources said, reporting that the aggression forces sent a ship carrying medical supplies to the coast there due to the high number of casualties.
Meanwhile, other sources put the death toll of the attack at 80.