Yemen
Tens of Saudi aggressors including senior commander killed in Ansarullah fighter's ambush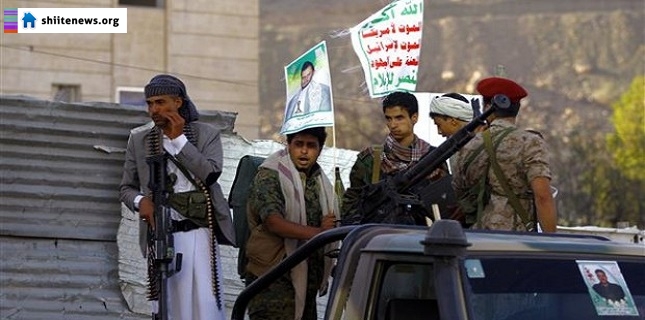 Dozens of Saudi troops have been killed in an ambush by Yemen's Ansarullah fighters at the al-Omari camp north of the Bab al-Mandeb Strait off Yemen's coast.
According to Yemeni media reports, a senior Saudi commander was also killed in the retaliatory attack on Monday.
A large number of Saudi forces were injured and their vehicles were put on fire during the operation.
Saudi military officials have made no comments on the reports so far.
Ansarullah fighters, backed by allied army units, have so far killed scores of Saudi and foreign soldiers in their retaliatory attacks. Yemenis say the raids are aimed at forcing Riyadh to stop its deadly war against its southern neighbor.
Yemen has been witnessing relentless attacks by Saudi Arabia since late March. The military strikes are meant to undermine the Ansarullah movement and to bring fugitive former Yemeni President Abd Rabbuh Mansour Hadi back to power.
The Saudi aggression has reportedly claimed the lives of more than 7,100 people and injured nearly 14,000 others. The strikes have also taken a heavy toll on the impoverished country's facilities and infrastructure, destroying many hospitals, schools, and factories.