Yemen
Yemen: Army, Committees Fire Toshka at Marib, UAE Says 22 Soldiers Killed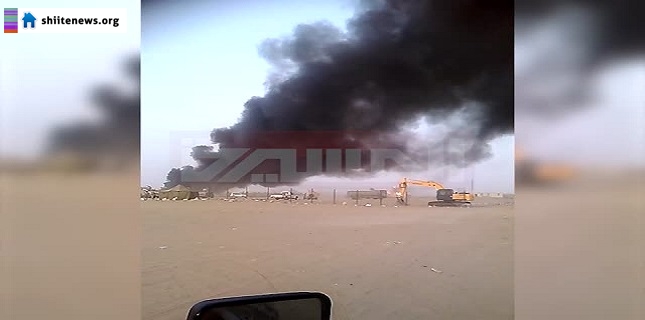 Yemeni military sources told al-Manar Website on Friday that the army and the popular committees fired a ballistic missile on a military gathering in Marib province.
The sources confirmed that dozens of soldiers deployed as part of a Saudi-led coalition were killed and injured in the shelling.
"On Friday morning, Yemeni army, backed by the popular committees, fired a Toshka ballistic missile on a Saudi-led military gathering and a camp in Safer in the eastern province of Marib," Yemeni Military Media sources told al-Manar.
"The flames engulfed the camp, with dozens of soldiers were killed and martyred, the sources added, noting that two Apache helicopters were also destroyed as well as several armored vehicles.
Plumes of smoke were seen in the area as shown in the video below.
For its part, the UAE announced the deaths of 22 soldiers deployed in Yemen as part of a Saudi-led coalition waging war on the Arab impoverished country.
In a statement carried by state news agency WAM, the UAE claimed the soldiers were killed in "accidental explosion."