Yemen
Saudi warplanes pound Yemen's Sa'ada, kill little girl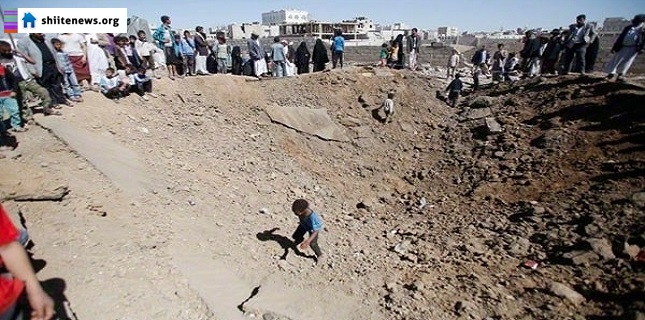 Saudi Arabia's fresh airstrikes have claimed the life of a little girl in the northwestern Yemeni province of Sa'ada amid the silence and inaction of the international community.
According to reports on Thursday, Saudi fighter jets targeted a residential area and a market in Sa'ada, leaving a little girl dead.
Several positions in the Yemeni provinces of Ibb, Hajjah, Abyan, and Hudaydah were also pounded by Riyadh's airborne assaults. An area south of the capital city of Sana'a was also hit, reports added.
Meanwhile, the United Nations Humanitarian Coordinator for Yemen strongly condemned the killing of two workers of the International Committee for the Red Cross (ICRC) in Yemen's northwestern province of Amran on Wednesday.
"I condemn this despicable act," said Johannes van der Klaauw in a statement, adding, "This sad event proves once again the urgent need for all parties to respect their obligations under International Humanitarian Law to protect the lives and rights of civilians and providing aid workers with a safe environment to work in."
The deadly incident took place after an unidentified assailant opened fire on two ICRC cars, which were heading from Sa'ada to the capital, Sana'a, and killed two Yemeni staff members of the humanitarian organization.
On March 26, Saudi Arabia began its aggression against Yemen – without a UN mandate – in a bid to undermine the Houthi Ansarullah movement and restore power to Yemen's fugitive former president Abd Rabbuh Mansur Hadi, a staunch ally of Riyadh.
The conflict has so far left about 4,500 people dead and thousands of others wounded, the UN says. Local Yemeni sources, however, say the fatality figure is much higher.
The United Nations has repeatedly voiced concern over the rising number of civilian casualties of the Saudi military aggression against the impoverished Arab country.