Yemen
Yemen Turned into Holocaust of UAE Tanks, Soldiers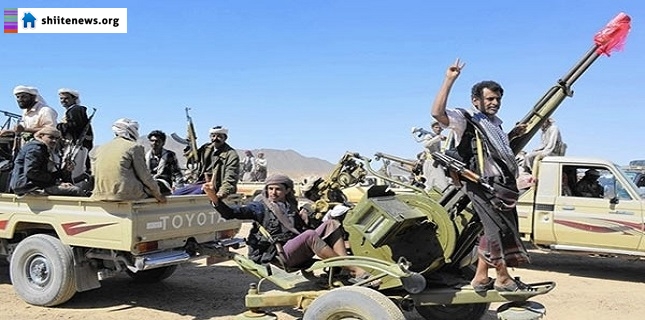 The Yemeni army and the Popular Committee units destroyed during the last three days several LeClerc-type tanks used by the invading Emirati forces in Yemen by firing the Russian-made Kornet missiles, Al-Manar correspondent reported.
Military sources told Al-Manar reporter that a "major Emirati holocaust" took place in Karsh and Al-Mseimir regions in south-east province of Lahj.
Another massacre of UAE tanks occurred in Al-Nasr camp in Khor-Maksar region of Aden city, and on the Al-Alam road located between Aden and Abyan provinces in the south, as well as inside Abyan city.
LeClerc is a French-made main battle tank known as AMX-56 LeClerc, and the UAE is largely dependent on it in attacks on Yemen.
The sources also revealed that losses of the Emirati forces during the last 72 hours were more than 32 armored vehicles, 14 tanks and 23 military vehicles, in addition to 38 soldiers and 8 officers killed.
Al-Manar Website learned that the UAE claimed only half of the casualties.
"Special operations unit of the army and the Committees are working within units behind the lines of deployment of the Emirati invading forces in the cities of Aden, Abyan and Lahj," the sources elaborated.
"The major surprises are coming soon and will be earth-shattering. The enemy will only enjoy a defeat that will rupture his army," the sources in the national Yemeni military forces vowed.
The United Nations has lately declared its highest-level humanitarian emergency in Yemen as Saudi Arabia continues its deadly airstrikes against the impoverished Arabian Peninsula country.
Saudi Arabia has been bombing Yemen since March 26 to bring fugitive president Abed-Rabbu Mansour Hadi back to power.
The airstrikes have so far claimed the lives of more than 5,302 civilians, mostly women and children.