Yemen
UN Declares Highest-level Emergency in Yemen As Envoy Discuss Crisis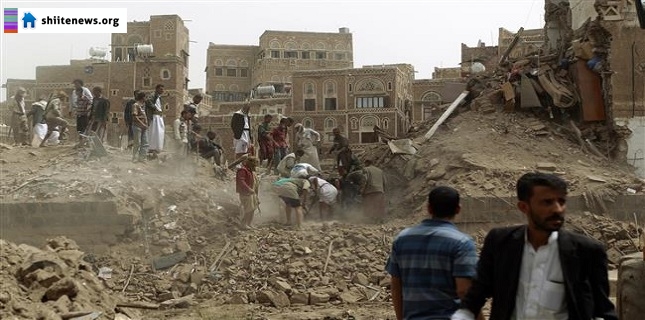 The United Nations on Wednesday declared Yemen a level-three emergency, the highest on its scale, under which the international organization will try to reach 11.7 million people most in need, as aid chief Stephen O'Brien held talks to discuss the crisis.
"All agencies agreed to declare the level three for a period of six months," said UN spokesman Farhan Haq.
"The health system is facing imminent collapse with the closure of at least 160 health facilities due to insecurity, lack of fuel and supplies," he added.
More than 21.1 million people – over 80 percent of Yemen's population – are in need of aid, with 13 million facing food shortages.
For his part, the United Nations Secretary General Ban Ki-moon appealed for an immediate two-week humanitarian ceasefire before the Muslim holy month of Ramadan ends on July 18.
UN envoy Ismail Ould Cheikh Ahmed said Wednesday during the second day of talks with Yemen's government in exile in Riyadh that he was still hoped a truce can be agreed.
"We are still optimistic that we'll obtain it," he said, adding however that there was no immediate plan to resume peace talks that collapsed last month in Geneva.
"We prefer to go shuttling between the two parties until we can reach an agreement," he said.
But Yemenis who had been forced to flee the fighting expressed their anger at the UN's lack of action to end the crisis.
"The world is just watching," while the people of Aden are being killed, Mohammad Qubaty, former political adviser to the country's prime minister, said.
In similar development, the Saudi-US aggression hit the neighborhoods of Dar Saad and Khor Maksar in Aden province by a series of air strikes.
Another Saudi-led coalition strike in neighboring Lahj province killed 13 people.
On Tuesday, Human Rights Watch said strikes on the rebel stronghold of Saada in Yemen's northern mountains had destroyed houses, markets and a school, in what could amount to war crimes.
Yemen has been under brutal aggression by Saudi-US coalition since Saudi Arabia launched a wide military campaign against its southern neighbor on March 26 without a UN mandate.
The aggression is assisted by the nonstop terrorist blasts carried out by ISIL sleeper cells against civilians and worshippers throughout Yemen.