Yemen
3 civilians killed in fresh Saudi air raids on Yemen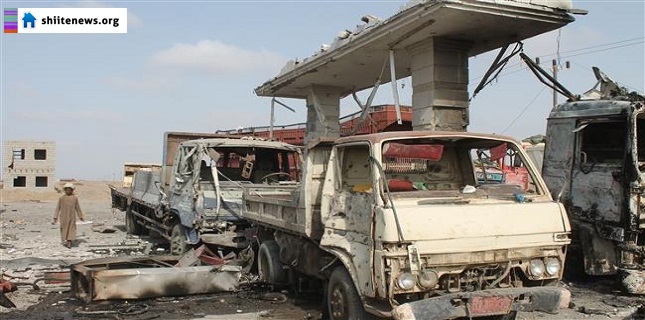 The latest wave of airstrikes conducted by Saudi Arabia against Yemen has left at least three civilians dead in the impoverished country.
A woman was killed after Saudi jets attacked the Saqayn district of Yemen's northwestern province of Sa'ada on Saturday, according to a report released by Lebanon's al-Ahed news website.
Saudi warplanes also carried out several air raids on Yemen's province of Sana'a, the report added.
In a separate development, two civilians were killed in the Saudi bombing of the Midi district in the country's western Hajjah province.
Meanwhile, other reports say that Saudi planes have conducted six airstrikes on the Sefyan area of Yemen's western Amran Province.
Fierce clashes also erupted between Yemeni army forces and al-Qaeda militants in the Tal el-Hamra and Jafinah districts located in Yemen's central province of Ma'rib, al-Sahat TV reported.
The Yemeni army, backed by popular committees, killed tens of al-Qaeda elements in the al-Tahrir district of the southwestern Tai'zz Province, according to al-Sahat TV.
In another development, Ansarullah revolutionaries of the Houthi movement destroyed two armored vehicles in the Towlaq military base in Saudi Arabia.
They also smashed two tanks and a military vehicle at al-Dokhan mountain on the Saudi-Yemeni border in southwestern Saudi Arabia. A number of Saudi soldiers have been killed in the fresh attacks by Yemeni fighters.
Saudi Arabia has been conducting military strikes against Yemen since March 26 without a UN mandate. Approximately 2,000 people have been killed as a result of the conflict in the Arab country since March 19, according to the UN.