Yemen
Yemen's Ansarullah Captures Several Agents of Turkey, Qatar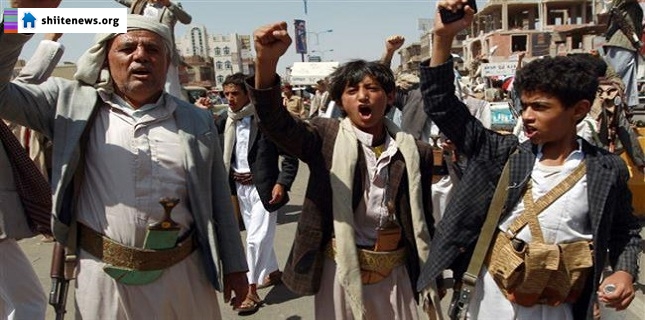 Yemen's Ansarullah movement has arrested 8 operatives of the Turkish and Qatari spy agencies, sources in the movement disclosed on Monday, adding that the foreign agents carried different nationalities, including one from Sudan.
The agents, who also received backing from the Saudi spy agency, planned to conduct terrorist attacks in Sana'a and bomb the Yemeni foreign ministry, Razzaq Hamid al-Amjadi, a leader of the movement, told FNA on Monday.
Al-Amjadi further said that the Ansarullah fighters have handed over the captured agents to competent authorities for further investigations, adding that the agents have admitted that the Turkish, Qatari and Saudi spy agencies had recruited them in 2014 in order to form terrorist militias to distort the image of the revolutionary committees and Ansarullah movement.
Saudi Arabia has been bombing Yemen in the last 68 days to bring its ally, fugitive president Mansour Hadi, back to power.
The airstrikes have so far claimed the lives of more than 4,169 civilians, mostly women and children.
According to a recent report by Freedom House Foundation, most of the victims of the deadly Al Saud campaign are civilians, including a large number of women and children.
Thousands of residential buildings have been destroyed, and hundreds of civil and public facilities were reduced to rubble as a result of the bombardments by Saudi warplanes on the Yemeni cities and towns, the group said.