Yemen
Millions of children at risk of malnutrition in conflict-hit Yemen if funds not allocated, warns UNICEF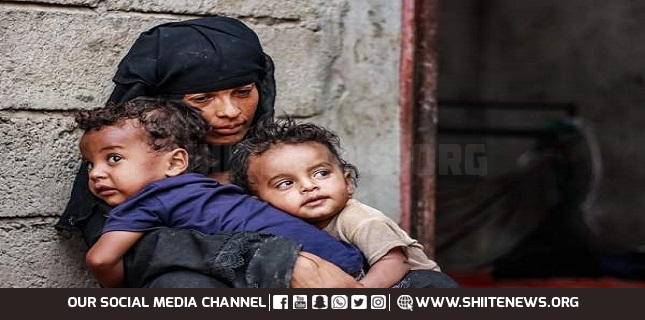 The United Nations International Children's Emergency Fund (UNICEF) has warned that millions of children face an increased risk of malnutrition in Yemen if funds are not urgently allocated to the conflict-plagued Arab country, where one child dies every ten minutes.
The UN children's agency said in a statement on Friday that among the 11 million children in need of humanitarian assistance in war-torn Yemen, "more than 540,000 children under the age of five suffer from severe, life-threatening acute malnutrition."
"And a child dies (on average) every ten minutes from preventable causes," it added.
The organization said it "urgently needs $484 million" in 2023 to continue its intervention in this country, the poorest on the Arabian Peninsula, devastated by more than eight years of war.
"Without urgent action, millions of children could face heightened risks of malnutrition," the UN agency warned.
"If the funds do not arrive, UNICEF could be forced to reduce its vital assistance to vulnerable children," it insisted.
Saudi Arabia, in collaboration with its Arab allies and with arms and logistics support from the US and other Western states, launched the devastating war on Yemen in March 2015.
The objective was to crush the popular Ansarullah resistance movement, which has been running state affairs in the absence of a functional government in Yemen, and reinstall the Riyadh-friendly regime of Abd Rabbuh Mansour Hadi.
The Saudi-led coalition has failed to achieve any of its objectives. Hundreds of thousands of Yemenis have been killed. Yemen is witnessing the world's worst humanitarian crisis now.
A UN-brokered truce agreed in Yemen last April has largely held despite expiring in October without agreement between the parties to extend it.
More than 11,000 children are known to have been killed or maimed as a result of Yemen conflict.
Fighting in Yemen has triggered what the UN describes as one of the world's worst humanitarian tragedies.
The UN says more than 21.7 million – two-thirds of Yemen's population – need humanitarian assistance this year.