Yemen
Yemeni delegation arrives in Tehran for talks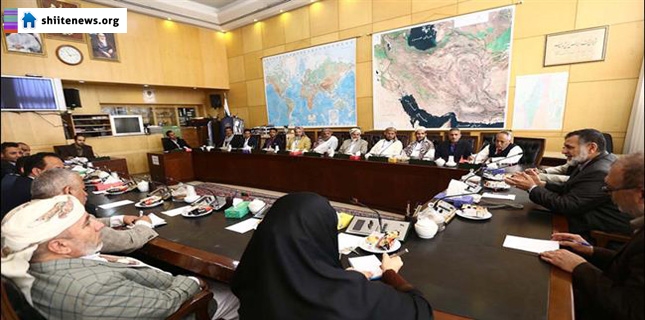 Yemen's new government has dispatched a delegation to Tehran for talks with the Iranian authorities.
There were some deputy ministers among the Yemeni officials who arrived in Tehran on Sunday, reports in the Iranian media said.
The four-day trip will see the two sides discuss the mutual ties and the regional developments while some memorandums of understandings will also be signed.
Iranian and Yemeni aviation authorities signed one such MoU Saturday in order to facilitate the air transport between the two countries. The document enables national carrier Yemenia and the Iranian carrier Mahan Air to each operate 14 flights per week to the other country.
A day after the deal was reached in Tehran, an Iranian plane carrying humanitarian aid arrived in the Yemeni capital of Sana'a.
An unnamed official told ISNA news agency that the flights between Tehran and Sana'a are meant to transport passengers but Iran dedicated the first flight to transporting the relief cargo in order "to take a message of peace to Yemen".
Sana'a is currently under the control of the Ansarullah movement, a group which has strengthened its popular base after by establishment of security and order in many parts of the impoverished country.
The group formed an executive council to govern Yemen after political factions failed to reach a consensus on sharing the power in September.
Iran has repeatedly warned against some attempts to sow discord in Yemen, saying that Tehran would support unity and solidarity of the Arab country.