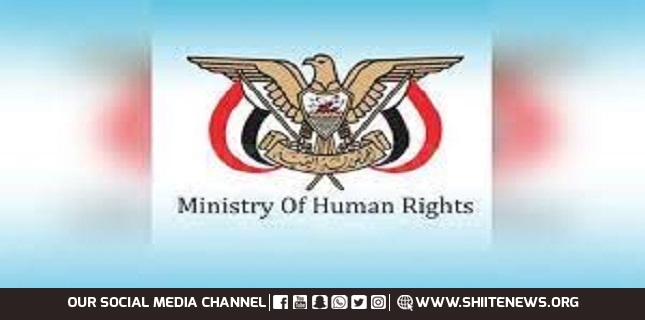 The Ministry of Human Rights in the Yemeni National Salvation Government on Wednesday night supported any ceasefire operation in the war-torn country.
According to Iran Press citing from Al-Mayadin, the Yemeni organization announced that it would welcome any ceasefire that would stop the bloodshed, aggression and its crimes.
The Yemeni ministry announced that it also supports the ceasefire to draw a real peace.
The UN Special Envoy for Yemen, Hans Grandberg, recently said in a statement that the parties to the conflict responded positively to the UN proposal for a two-month ceasefire in Yemen, which will take effect tomorrow, April 2, at 7 p.m.
The statement said: "The two sides agreed to suspend all air, land and sea military operations inside Yemen and across the border.
They also agreed to allow fuel ships to enter the ports of Hudaidah and conduct commercial flights in and out of Sanaa Airport to pre-designated destinations in the region.
He stressed: "I call on the parties to fully adhere to the ceasefire and its principles, to respect it and to take all necessary measures to implement it immediately."
Ansarullah members said the fire was suggested after an attack deep into Saudi territory.
They said that while the commitment of the aggressors and the voice of their conscience could not be trusted, this time the ceasefire was different in light of the recent attacks by the army and popular committees on Saudi Arabia.
The Yemeni army and popular committees fired rockets at Aramco in Jeddah and several key centers in Riyadh a few weeks ago in response to repeated violations of the Yemeni ceasefire and siege.
Explaining the actions, Yemeni Armed Forces spokesman Yahya Saree said that several drones were targeted in attacks by Yemeni forces on the Ras Tanura and Rabigh refineries.
Jizan and Najran were also targeted by a large number of UAVs.