Yemen
Saudi coalition continues to violate ceasefire in Yemen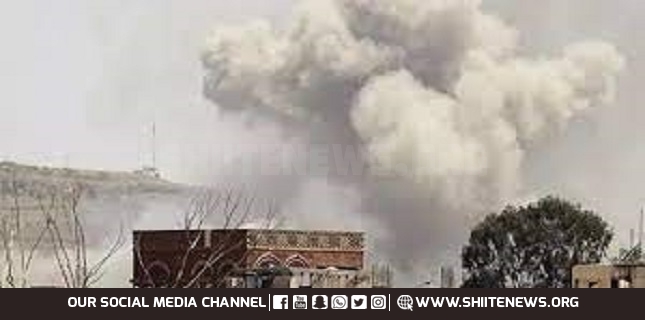 A Yemeni military source reported that the Saudi aggression coalition continued to violate the ceasefire in the country.
A ceasefire has been in place in Yemen since 7 pm on Saturday, April 2, but the Saudi coalition violates it every day.
A Yemeni military source told the official Yemeni news agency Saba on Saturday night that Saudi aggressors and their mercenaries had violated the ceasefire 108 times in the past 24 hours.
According to the military source, ceasefire violations included the flight of fighter jets and spy planes over the Yemeni provinces of Al-Jawf, Hajjah, Al-Bayda and Saada, along with artillery, rocket attacks, as well as shootings in the Yemeni provinces of Ma'rib, Al-Jawf, Saada, Taiz and Al-Dhala.
UN Special Representative Hans Grundberg announced a two-month ceasefire in Yemen beginning on Friday (April 1st).
Saudi Arabia, with the support of the United States, the UAE, and several other countries, launched a military invasion of Yemen in March 2015, putting a land, sea, and air siege on the impoverished country.
Saudi Arabia's warmongering in Yemen has so far killed hundreds of thousands of Yemenis, injured tens of thousands, and displaced millions.
The military aggression has also destroyed more than 85 percent of Yemen's infrastructure, leaving the country severely short of food and medicine.