Yemen
Yemen Bomb Injures Scores in Central Sanaa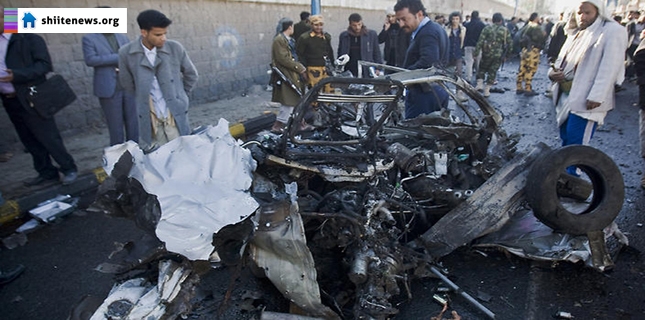 A powerful blast went off in a popular market in central Yemeni capital on Wednesday, leaving several people injured.
The explosion occurred in Hadda neighborhood, the most famous in Sanaa.
Despite that no group claimed responsibility so far, the so-called al-Qaeda in Arabian Peninsula (AQAP) terrorist group – Yemeni branch of al-Qaeda – frequently launches terrorist attacks against civilians in an attempt to destabilize the country.
Yemen has remained in a state of turmoil since a popular uprising in 2011 led to the ouster of ex-President Ali Abdullah Saleh one year later.
Al-Qaeda takfiri group is deployed in Yemen's southern provinces, where its gunmen plot for terrorist attacks against civilians and officials.
In recent months, Ansarullah movement, also dubbed as Houthis, have liberated the capital Sanaa from al-Qaeda operatives last September, and worked to restore security and stability in the attack-hit areas.
The powerful group issued the Constitutional Declaration, in a bid to avoid the power vacuum in the country following the resignation of President Abd Rabbu Mansour Hadi and his prime minister.