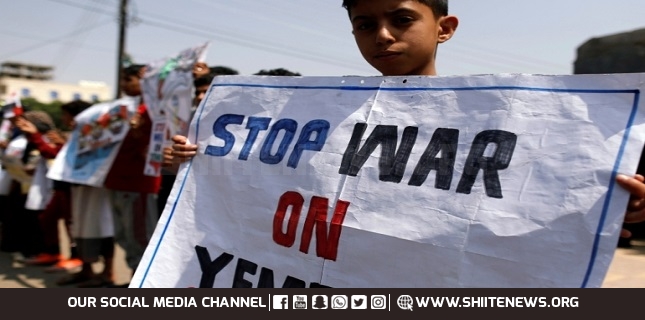 The ongoing Saudi-imposed war has put a further strain on the already fragmented education system of Yemen.
In a recent report, UNICEF said more than two million Yemeni children remain out of school as nearly three-quarters of public school teachers in several governorates have not been paid for over two school years.
The report added that an estimated one-point-seven million children are internally displaced and more than eight million children do not have access to safe water, sanitation, or hygiene, which contributes to growing number of children suffering from acute malnutrition and infectious diseases such as cholera.
Since the beginning of the Saudi-led war on Yemen in March 2015, the kingdom has bombed over 11 hundred schools and 180 universities in a clear violation of the international humanitarian law that protects educational facilities as civilian objects.
As the humanitarian situation continues to deteriorate in Yemen due to the ongoing Saudi war and blockade, children continue to be the ones who pay the heaviest price.
UNICEF describes Yemen as the most dangerous place on earth for children to grow up.