Yemen
Yemen: United Nations ignores Saudi piracy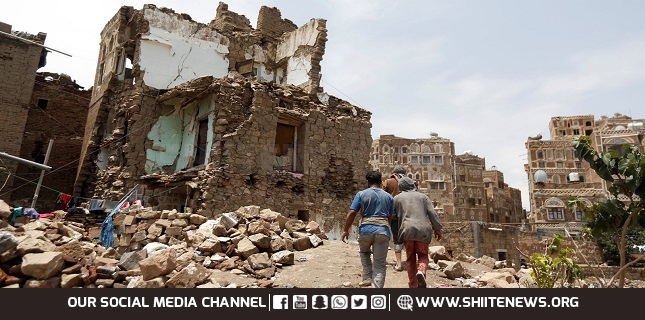 The Yemeni Oil Company criticized the United Nations for ignoring the role of the Saudi coalition in the continuation of piracy led to the escalation of the humanitarian crisis in Yemen.
The Yemeni Oil Company said in a statement that the Saudi regime's coalition had so far released only three oil tankers for public use since the beginning of the current year, which supplied only 3% of the gasoline and 6% of the diesel of the current use of the country.
"Despite having international permits, four aid ships to Yemen are still being seized by the Saudi aggression coalition, which has caused more than $6 million," the statement added.
The Yemeni body called on the UN and other freedom-seekers to pressure the regimes to end their piracy and seizures and stop their effects on the humanitarian crisis.
The Saudi coalition has caused a severe shortage of fuel, food, and medical equipment in Yemen over the past six years by seizing ships carrying humanitarian aid into the country.
The Yemeni National Salvation Government's officials have repeatedly stated that barring fuel ships from entering the port of Al-Hudaidah, despite their permission, is a genocide and that millions of sick children are in danger due to the continuing blockade on the import of medicine to the country.