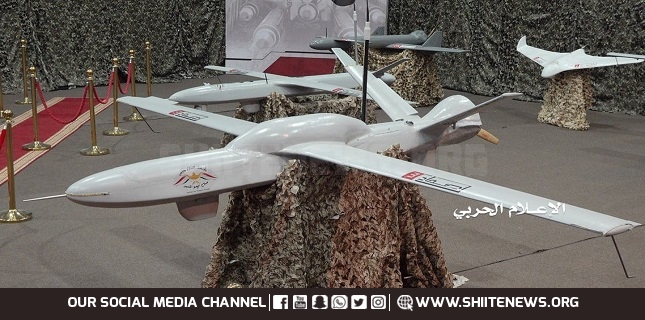 Yemen's military carried out another successful drone attack against the International Abha Airport in Saudi Arabia's southwestern province of Asir in retaliation for the regime's ongoing military aggression and blockade against the country.
The Spokesman for the Yemeni Armed Forces Brigadier General Yahya Saree said that Yemeni Army successfully targeted "Abha" International Airport in Saudi Arabia on Thursday.
The attack on "Abha" International Airport in Saudi Arabia was carried out with two "Qasef k2" drones, Yahya Saree added.
"The strike was accurate," he said.
Referring to the exact and precise hit on the target, he said that the attack was carried out in response to the aggression of Saudi aggressor coalition.
Saudi Arabia and a number of its regional allies launched the war on Yemen in March 2015, with the goal of suppressing a popular uprising that had toppled a Riyadh-friendly regime.
The Yemeni armed forces and allied popular groups have been successfully defending Yemen since then.
But the Saudi-led war and blockade have created a humanitarian crisis in Yemen. The United Nations says more than 24 million Yemenis are in dire need of humanitarian aid, including 10 million suffering from extreme levels of hunger. The world body also refers to the situation in Yemen as the world's worst humanitarian crisis.