Yemen
More tribes strike non-aggression agreements with advancing army, allies in Yemen's Ma'rib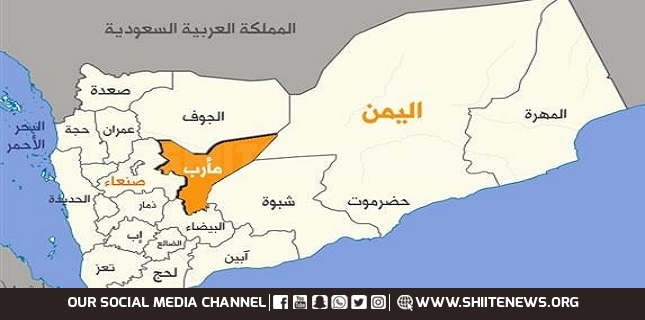 More major Yemeni tribes, which had been sponsored by Saudi Arabia waging a devastating war on the country, have signed non-aggression agreements with advancing Yemeni army troops and allies in the strategic central province of Ma'rib.
Lebanese Arabic-language al-Akhbar newspaper, citing local sources, reported that elders from Ubaidah, Murad, Jahm and Jadaan tribes took the decision as the Yemeni armed forces and allied fighters from Popular Committees are pulling the plug on Saudi mercenaries loyal to Yemen's former president Abd Rabbuh Mansur in Ma'rib.
Accordingly, a number of senior sheikhs from Ma'rib, whose tribes have struck peace deals with Yemen's Sana'a-based National Salvation Government, held a meeting in the capital and stressed the need for the liberation of the region.
"Yemeni people are utterly resolute to liberate Ma'rib, no matter how loudly the Saudi-Emirati [military] alliance would cry foul. The liberation of Ma'rib will be achieved by its local residents. Those fighting within the ranks of [the al-Qaeda-affiliated Salafist] Islah Party must renounce violence," Sheikh Naji al-Masri from Jahm tribe said.
He added, "Militants with the Islah Party are plundering the natural wealth and assets of Ma'rib, sending young people to their deaths and deceiving the world public opinion as if those coming to liberate Ma'rib are invaders."
Sheikh Saeed Salameh from Jadaan tribe also said, "Ma'rib has been occupied for over six years… and its locals have been subjected to the most heinous crimes. The battle to liberate Ma'rib is in our best interests."
Sheikh Nasser al-Aqra, one of the most prominent sheikhs of Jadaan tribe, emphasized that "the operation [to liberate Ma'rib] aims to expel the occupier and does not plan at all to target local residents. It's a shame that Ma'rib remains a breeding ground for American and British plots."
Al-Akhbar noted despite a lull in the fighting on Kassara and Nakhla fronts northwest of the city of Ma'rib, intermittent skirmishes and an exchange of artillery shelling raged on between warring parties in the Raghwan district on Friday.
Separately, local sources, requesting anonymity, said the pro-Hadi commander of Mar'ib provincial military police has succumbed to injuries he sustained while leading a failed attempt to retake Jabal al-Balq al-Qibli mountainous area.
The sources noted that Brigadier General Abdul Ghani Sha'alan was seriously wounded during bitter skirmishes with Yemeni armed forces and Popular Committees, and later died in hospital.
Moreover, the Arabic-language al-Masirah television network reported that Saudi-led military aircraft carried out nearly two dozen airstrikes against various regions in Ma'rib province on Friday.
The warplanes launched the air raids against Sirwah and Mahliyah districts, but there were no immediate reports about the extent of damage caused and possible casualties.
The Lebanon-based and Arabic-language al-Mayadeen television news network also reported on Friday evening that multiple explosions were heard in the so-called Third Military Region of Ma'rib.
The report, however, did not provide any information about the extent damage and possible casualties.
The development came only a day after Yemeni army forces and their allies launched a precision missile strike against a gathering of Saudi-led military commanders and officers in the area.
Al-Mayadeen reported at the time that a number of senior Saudi-led military fighters were killed and wounded in the attack.
Over the past few weeks, Ma'rib has been the scene of large-scale operations by the Yemeni troops and allied Popular Committees fighters, who are pushing against Saudi-backed Hadi supporters.
The Daesh Takfiri terrorist group said last week that it had carried out operations against Yemeni armed forces in the province, killing and wounding a number of them.
Saudi Arabia and a number of its regional allies launched the war on Yemen in March 2015, with the goal of bringing Hadi's government back to power and crushing the popular Houthi Ansarullah movement.
According to the United Nations, 80 percent of Yemen's 30 million people need some form of aid or protection. About 13.5 million Yemenis currently face acute food insecurity, UN data shows.