Yemen
Armed resistance sole way to end Saudi-led war on Yemen: Ansarullah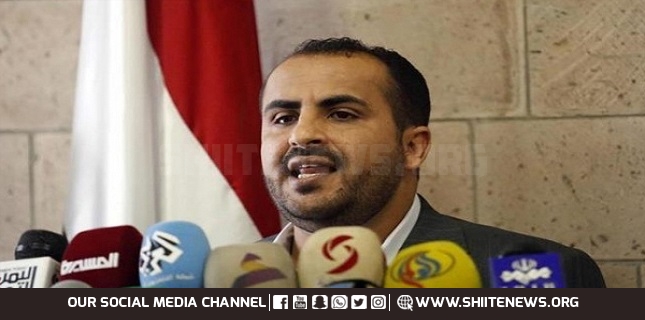 In an interview with the Yemeni army media, the spokesman of Yemen's Houthi Ansarullah movement, Mohammed Abdul-Salam, says all chances for ending war have been undermined by the UN and the Saudi-UAE coalition.
He called on Yemeni people to continue armed resistance as the only way and chance for them to put an end to the Saudi-led aggression.
The escalation of Saudi-led attacks, experts say, could worsen the dire humanitarian situation. In a televised interview, director of the Yemen oil Company, Ammar Al-Adraei, confirmed that Yemen-bound ships seized by the US-Saudi aggression carry 4,000 tons of oil derivatives and food imports. He added that company's reserve has completely run out, and all vital sectors could stop their activities in the coming days.
Since the onset of Saudi-led aggression, over 17, 000 civilians have been killed in direct airstrikes on civilian gatherings, nearly three millions have been displaced, and 1.5 million more civilians are on the verge of hunger due to the current Saudi escalation, according to the UN.
Ansarullah fighters and allied army units have launched counter-attacks on Saudi airports and vital installations on many occasions. Experts say the most important of the raids was the one that targeted the Aramco oil facility in the heart of Saudi Arabia last year and halved the kingdom's oil production for more than a month.
Six years of Saudi-led aggression on Yemen has left nothing but a trail of death and destruction. Now that Riyadh is determined to keep up its deadly attacks and crippling blockade on Yemen, Ansarullah fighters and their allied army units do not seem to have any other option but to hit back harder than before.