Yemen
Yemen Blames Saudi-led Coalition for Spill of Safer Oil Tanker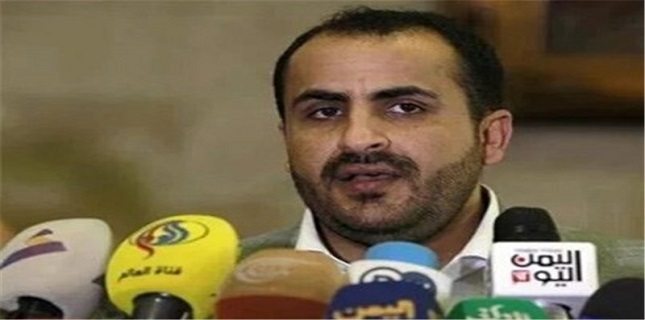 Head of Yemen's National Delegation Mohammad Abdelsalam warned that the Saudi-led aggression bear full responsibility for any spill of the Safer oil tanker off the Yemeni coast.
In remarks carried by Unews agency on Saturday, Abdelsalam said blamed the Saudi-led coalition powers for any spill of the tanker which has been docked 60km north of Yemen's port city of Hodeidah since the late 1980s, but has not been in use due to the aggression.
The oil tanker holds over a million barrels of crude oil and has gone five years without any maintenance. The UN has repeatedly warned that there is a risk of a chemical explosion that could cause "widespread environmental damage" to the Red Sea region.
Yemen has been since March 2015 under brutal aggression by Saudi-led Coalition, in a bid to restore control to fugitive president Abd Rabbu Mansour Hadi who is Riyadh's ally.
Hundreds of thousands of Yemenis have been killed or injured in the strikes launched by the coalition, with the vast majority of them are civilians.
The coalition, which includes in addition to Saudi Arabia and UAE: Bahrain, Egypt, Morocco, Jordan, Sudan and Kuwait, has been also imposing a harsh blockade against Yemenis.