Yemen
Yemeni PM: American, British and French Deadly Weapons Used against Civilians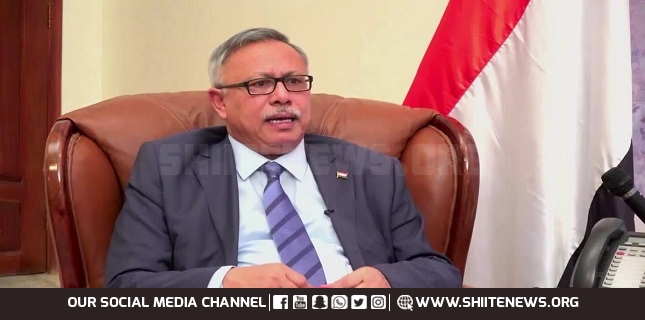 Yemeni PM Dr. Abdulaziz bin Habtoor affirmed today, Sunday, that the deadly American, British and French weapons were used by the US-of aggression against Yemeni civilians.
During the graduation of the third founding training course in the field of demining, the Prime Minister said: With the circumstances of the US-Saudi aggression against Yemen that started in March 2015, we saw deadly US, British, French and other weapons were used against civilians.
Yemeni PM added: Among the deadly weapons is the presence of cluster bombs, which are scattered along large areas and killed of children, women and citizens, including farmers, herders and passers-by.
Bin Habtoor pointed out that work is continuing to monitor the tragic consequences of citizens as a result of cluster bombs, despite the major problems in monitoring and documentation.
For his part, the head of the National Mine Action Center, Engineer Ali Safra, pointed out that the US-Saudi aggression is holding the equipment for the center's work, saying: The special equipment for our field work are still being held in Djibouti by the countries of the aggression coalition.
Safra explained that the remnants of aggression from deadly and cluster weapons fill the Yemeni streets and cities and every day we hear about the explosion of a cluster bomb with a child, woman or a Yemeni citizen.