World
Bahrain bans reporting on held Shia Muslim activists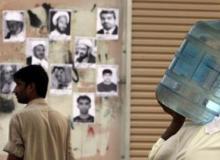 CAIRO—Bahrain's public prosecutor has banned media from reporting on a prominent Shiite activist and scores of other opposition members detained in an ongoing crackdown ahead of October parliament elections.
The crackdown follows a series of Shia Muslim protests accusing the government of discrimination.
Prosecutor Ali al-Buainain's statement says all print, radio, TV, Internet and other media may not "publish or broadcast anything related to" detained activists Abdul Jalil al-Sengace and others held since mid-August.
Friday's announcement was published in all Bahraini newspapers.
It says the investigations "require secrecy in order to uncover the truth and preserve public order" and warns offenders could face a year's imprisonment under the law.