World
Islamic Movement in Nigeria: Buhari Obey Law, Release Sheikh Zakzaky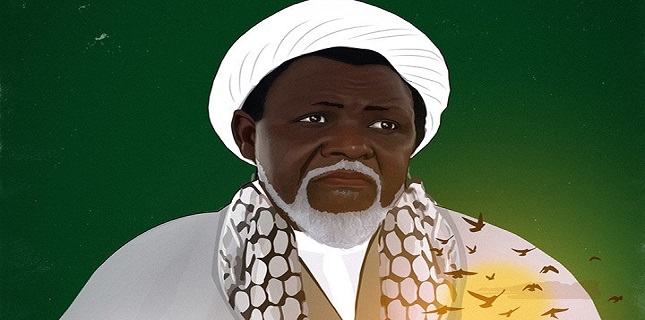 Islamic Movement in Nigeria issued a statement on 14th Feb. 2018, called Nigerian President to release Sheikh Zakzaky and hundred of his followers. The statement is as follows: "Today Wednesday 14th February, 2018 marks the 794 days since the murderous attempt on the life of our Leader, Sheikh Ibraheem Zakzaky and his eventual illegal detention by Buhari administration leading to the loss of 1000+ civilian lives in Zaria alone.
Various forms of oppression and suppression has been visited on the Islamic Movement by this administration since then, that are unquantifiable and beyond description. The latest being that Sheikh Qaseem was shot by Buhari's police while engaged in a peaceful free Zakzaky procession in Abuja and attained martyrdom in Kano at a private facility where he was receiving treatment. He was buried last week in his home town, Sokoto with hundreds of thousands in attendance from all over Nigeria and beyond.
However as we start a momentous Free Zakzaky procession today 14th February, 2018, we will like to further press for the immediate and unconditional release of the leader of the Islamic Movement, Sheikh Ibraheem Zakzaky, who continues to languish in illegal detention in spite of a more than one year substantive and valid court judgement ordering for his release, and despite numerous calls from several quarters for his release to enable him attend to his ailing health.
It should be recalled that a major feature that distinguishes a democracy from authoritarian rule is scrupulous adherence to the Rule of Law. In a democracy, there is no room for impunity or capricious rule. Every citizen, and non-citizen alike, is presumed innocent until he has been afforded the opportunity of arraignment and trial in a court of law. Detention beyond 48 hours can only be at the instance of the court. Besides, every court order is to be obeyed unless or until it is set aside by a superior court. Hence any unlawful arrest and detention violate the Constitution, which Buhari had solemnly pledged to uphold at his inauguration on May 29, 2015. Therefore, the detention of Sheikh Zakzaky since December 2015 is simply inexcusable.
As we peacefully march on today we welcome the conclusion of preliminary investigations of the ICC which said the attack on Islamic Movement members, which was carried out by the Nigerian Army and condemned by human rights voices across the world, violated international statutes on human rights. We will like to also add that the leader of the Islamic Movement, Sheikh Ibraheem El-Zakzaky, who was arrested by soldiers during the Zaria massacre, has remained in the custody of the State Security Service more than two years later — in defiance of court orders that he should be released immediately in 2016.
We will remain resolute in our peaceful marches throughout the country in pursuance of our goal, which is the eventual release of Sheikh Zakzaky. We believe it is our inalienable right to protest, even in the face of criminal persecution and intimidation by the security agents of the state. The killing of Sheikh Qasim and two others by the police will not deter us in our struggle for justice in the nation at large and Zaria pogrom in particular.
We once again call on President Buhari to forthwith obey the laws of the land. Failure to do so amounts to a gross violation of the terms and spirit of the Constitution. He should also call his men in the law enforcement agencies to order. Free Sheikh Zakzaky and his wife and others in detention unconditionally".
SIGNED BY
SHEIKH ABDULHAMID BELLO ZARIA
14/02/18