World
Chechen leader slams Wahhabism as anti-Islamic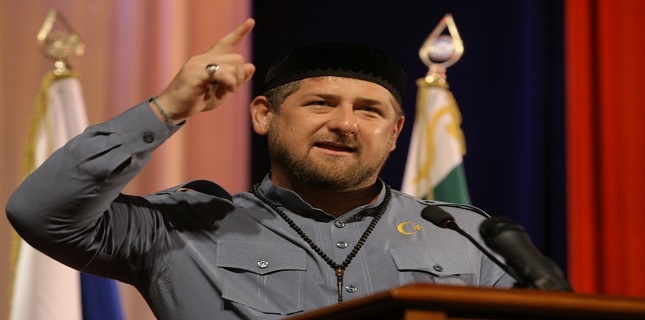 Chechen leader Ramzan Kadyrov has blasted Saudi Arabia's state religion of "Wahhabism" as "destructive and anti-Islamic," calling for active action to counter the pseudo-ideology, which is also practiced by terrorist groups such as Daesh and al-Qaeda.
"I am convinced that Muslims must actively counter the destructive and anti-Islamic movements such as Wahhabism," Kadyrov said in a message posted on the Telegram social media network on Friday.
"Conciliatory positions never lead to anything good, and we will always adhere to our position that we must never allow Wahhabism to rear its head in any of the Russian regions," the Chechen leader said.
The Chechen Republic, a federal subject of Russia, was hit with a massive anti-Moscow terror campaign by Wahhabi-inspired militants in the 1990s and 2000s.
In his message, Kadyrov also thanked Russian President Vladimir Putin's support for the predominantly-Muslim Chechnya as well as Muslim people elsewhere.
Wahhabism is freely preached by government-allied and -sponsored Saudi clerics. Followers of the extremely intolerant pseudo-ideology invoke "decrees" by Saudi clerics that declare people of other faiths and beliefs as "infidels" and rule that they should be killed.
Many notorious terrorist groups operating from Asia to America follow that radical pseudo-ideology and are widely believed to be sponsored by oil-rich Saudi Arabia.
Muslims of all sects have dismissed Wahhabism as the source of terror and a deviation.
In an August 2016 international conference in Chechnya's capital of Grozny, an authoritative Egyptian Grand Imam of the prominent al-Azhar University, Sheikh Ahmed al-Tayeb, excluded Salafism and Wahhabism from Islam's Sunni sect, which is followed by most Muslims across the globe.
While offering a detailed description of the Sunni school of thought, Sheikh Tayeb said at the time that Salafists were not Sunnis, drawing angry reactions from Saudi Arabia's state clerics.
More than 100 Muslim clerics from various nations across the world, including Russia, Syria, Turkey, India, Britain, Lebanon, Egypt, South Africa, and Jordan, attended the Grozny conference to disassociate themselves and Sunni Islam from the Takfiri terrorist groups that have wreaked havoc mostly in the Middle East as well as elsewhere in the world.