World
UN: As Many as 100 Killed in CAR Fighting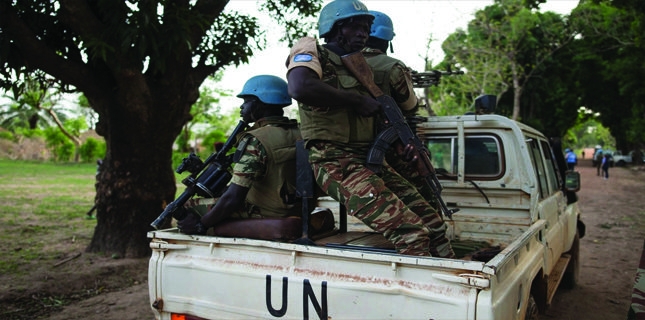 As many as 100 people were killed last week in militia violence in southern Central African Republic and fighting fuelled by ethnic and religious rivalries is spreading, the United Nations said.
Among the victims were six UN peacekeepers, marking the deadliest month for the UN mission MINUSCA since it began in 2014.
The violence represents a new escalation in a conflict that began in 2013 when mainly Muslim Seleka fighters seized power and ousted then-president Francois Bozize, prompting reprisal killings from Christian anti-Balaka militias.
The UN high commissioner for human rights warned on Tuesday the violence in areas previously spared major sectarian bloodshed was "highly worrying".
"The hard-earned relative calm in Bangui and some of the bigger towns in CAR risks being eclipsed by the descent of some rural areas into increasing sectarian violence, with defenseless civilians – as usual – paying the highest price," Zeid Ra'ad al-Hussein said.
Clashes intensified on Monday in the town of Bria, about 300km from the southeastern border town of Bangassou, forcing about 1,000 civilians to seek shelter near the UN base, Secretary-General Antonio Guterres's spokesman, Stephane Dujarric, said on Tuesday.
Medecins Sans Frontieres' (MSF) hospital in Bria received 24 wounded people early on Tuesday as fighting continued, Frederic Lai Manantsoa, MSF's head of mission in the capital Bangui, said.
Casualty counts have been difficult to confirm because of the ongoing violence and remoteness of the locations.
"I don't know exactly how many but some were wounded and others died," one Bria resident said.
Meanwhile, the UN peacekeeper mission said the situation in the border town of Bangassou was "under control" after an attack by Christian militiamen at the weekend killed nearly 30 people and forced thousands to flee.