World
Historical Evidence Shows ISIS Receives Funding from Persian Gulf Arab States: UK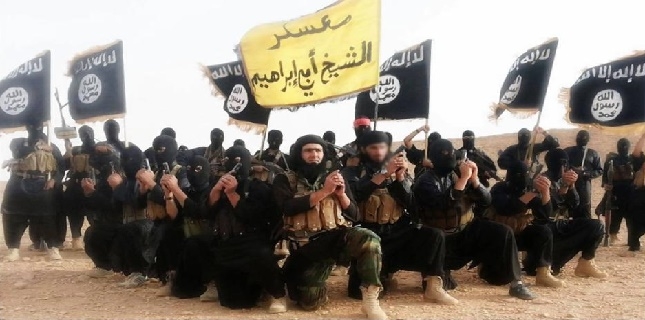 British parliament released a report on Tuesday, suggesting that ISIS terrorist group is supported financially from within some Persian Gulf Arab states.
According to Middle East Eye website, UK lawmakers from the Foreign Affairs Select Committee cite the country's Ministry of Defence as saying that "[There] is historical evidence of financial donations to Daesh [ISIS] from within Gulf states. Furthermore, it is understood that family donations are being made to Daesh, through the unregulated Alternative Value Transfer Systems (AVTS)."
AVTS include ways of globally transferring money that includes little information about the individuals involved in the transaction – examples include the open source online currency Bitcoin.
The Ministry of Defence cited as evidence an incident in September 2014 when an IS official was sanctioned by the US Treasury Department after receiving a $2m donation "emanating from the Gulf".
The committee said in an assessment of ISIS finances that Britain should be able to "ask hard questions of close friends" when discussing how donations have reached the Syria-Iraq based militant group.
Middle East Minister Tobias Ellwood told the committee that after ISIS "first caught international attention," the group "may have been perceived as a defender of Sunni Muslims in the wars in Iraq and Syria".
Ellwood said that the period of ISIS being viewed as a defender of Sunnis was "before 2014". Dan Chugg, head of the Foreign Office's ISIL Task Force, told the committee that "around two years ago" ISIS "may have been able to attract donations from sympathetic Sunnis, with the wealthiest states in the region – the Sunni monarchies of the Gulf – being the subject of particular concern".
"[It] was certainly a problem in the early days of the Daesh organisation that there was funding coming in from Gulf countries and other places," Chugg said, using an alternative acronym for ISIS.
The committee asked Ellwood for his opinion on reports speculating that donations may have been sent to IS by individuals close to royal families in the Gulf.
Ellwood said: "It is very opaque, it has to be said. When somebody who is close to the top of a royal family is a very rich individual donor and chooses to do so, that is very likely to happen".
On the same issue of the royal families being somehow involved – either directly or indirectly – in the funding of ISIS, Chugg told the committee: "It is difficult with some of these countries to know exactly what is government funding and what is not when you are dealing with royal families, wealthy princes and those kind of things.
"Our strategy was not to try to ascertain whose problem and whose fault it was, but to stop the funding going to Daesh. That was what was important. And that is what our efforts have been focused on".
Persian Gulf Arab families deny they have been supporting ISIS, insisting they are contributing to the campaign to destroy the extremist group.
Meanwhile, the UK government itself has come under fire in recent months for ramping up arms sales to Saudi Arabia, which stands accused of committing war crimes during its military campaign in Yemen. London has shrugged off international calls for an arms embargo on Riyadh.