World
Russia: Militants deploy chemical weapons in Aleppo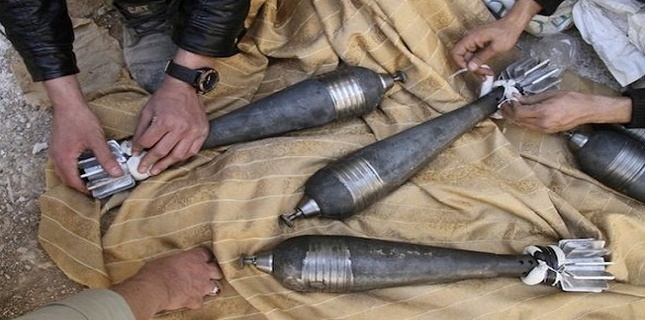 Russia says al-Qaeda-affiliated Nusra Front militants have deployed chemical weapons near Aleppo as a ceasefire declared by the government in the battle against Takfiri terrorists expired.
The Defense Ministry in Moscow said scores of militants have also arrived from Turkey in the outskirts of Syria's second city to fight back a government offensive in the region.
"According to reports by local residents, more than 100 Nusra Front terrorists have arrived in the village of Kafr Hamrah," the ministry said.
Several trucks "carrying self-made ammunition armed with chlorine-based toxic agents" have arrived from the Idlib province in the northern outskirts of Aleppo controlled by Nusra Front terrorists, it added.
On Thursday, government forces seized positions from Takfiri militants fighting north of Aleppo as the ceasefire expired, the London-based Syrian Observatory for Human Rights said.
The fighting was focused around the Handarat area which is important because it is near the last route into militant-held areas of Aleppo.
The 48-hour truce in the city of Aleppo announced by the Syrian military on Monday ended at 1 a.m. (2200 GMT).
'Nusra terrorists capture Alawite village'
Takfiri terrorists, however, overran an Alawite village in western Syria on Thursday and abducted civilians living there, the observatory said.
The terrorist groups that attacked al-Zara about 35 km (22 miles) north of the city of Homs included Nusra Front, it added.