World
Washington, Moscow,Tehran responsible for Syria ceasefire: Kerry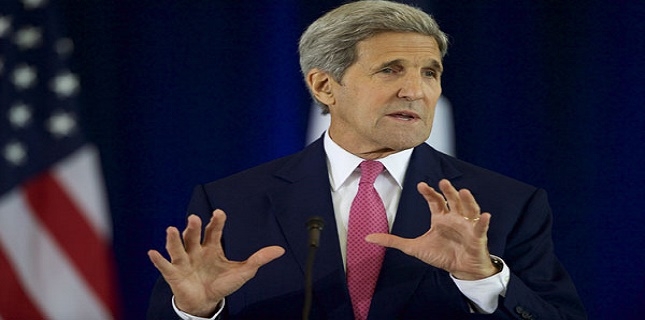 Washington, Moscow and Tehran will press Syrian rebels and government forces to abide by the country's fragile ceasefire agreement, U.S. Secretary of State John Kerry said on Monday.
"We have a responsibility to make certain that the opposition lives up to this, and Russia and Iran have a responsibility to make sure that the Assad regime lives up to this," Kerry said in Paris.
Iran has time and again stressed the need for a political solution to the crisis, noting the fate of the Syrian government must be determined by Syrians only.
The truce, brokered by Russia and the United States, went into effect late February in a bid to facilitate negotiations between warring sides to the conflict.
On Monday, the US reached a new agreement with Russia, which co-chairs the International Syria Support Group (ISSG) together with Washington.
Based on the agreement, the two sides confirmed their commitment to the existing ceasefire in Syria and promised to intensify their efforts to ensure its implementation.
Kerry said the new agreement could ultimately "reinstate a nationwide cessation of hostilities."
The secretary of state, however, noted that "the proof will be in the eating of the pudding, " adding, "these are words on a piece of paper. They are not actions."
"It is going to be up to the commanders in the field and the interested parties — which includes us," he noted.