World
No deal if Iran talks leave issues unresolved: Kerry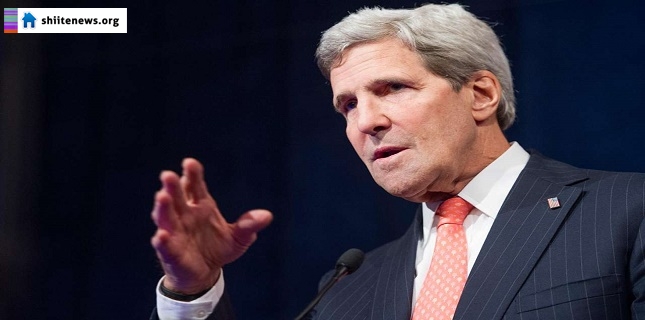 US Secretary of State John Kerry says there will be no nuclear deal with Iran if outstanding issues aren't resolved in the talks with the P5+1 countries.
"It may be that the Iranians will not fill out the full measure of what was agreed on in Lausanne, in which case there will not be an agreement," Kerry told reporters on Wednesday in Washington, DC.
He was referring to the outlines of a landmark deal agreed on April 2 in Switzerland between Iran and the P5+1 group – the US, Britain, France, China, Russia and Germany . The two sides are now working to draft a final accord by the end of June.
Kerry said whether or not Iran and the P5+1 succeed in reaching an agreement "will be determined in the last days, by whether or not the outstanding issues that we've been very clear about are in fact addressed."
"If they are not addressed there won't be a deal," he stressed.
The top US diplomat said he was travelling to Vienna on Friday and looking forward "to finding out whether or not we will give the full-throated definition that this effort deserves."
He stated that the world needed not just any agreement but a deal "to guarantee that this is peaceful program. It's that simple."
The US State Department has said that Kerry, who is still walking on crutches after breaking his leg in a cycling accident in France late last month, remains focused on reaching an agreement with Iran over its nuclear program.
The globe-trotting American diplomat was hospitalized in the Swiss city of Geneva on May 31 after the accident across the border in the French Alps. He returned to the United States next day for surgery on the broken leg.
Kerry had to scrap the final parts of a multi-stop diplomatic visit that has already included meeting with his Iranian counterpart, Mohammad Javad Zarif, in Geneva.
"There is the possibility that we can finish this by the deadline or a few days after the deadline," Zarif said earlier this week.